7 Photos That Will Make You Want to Visit Branson Right Now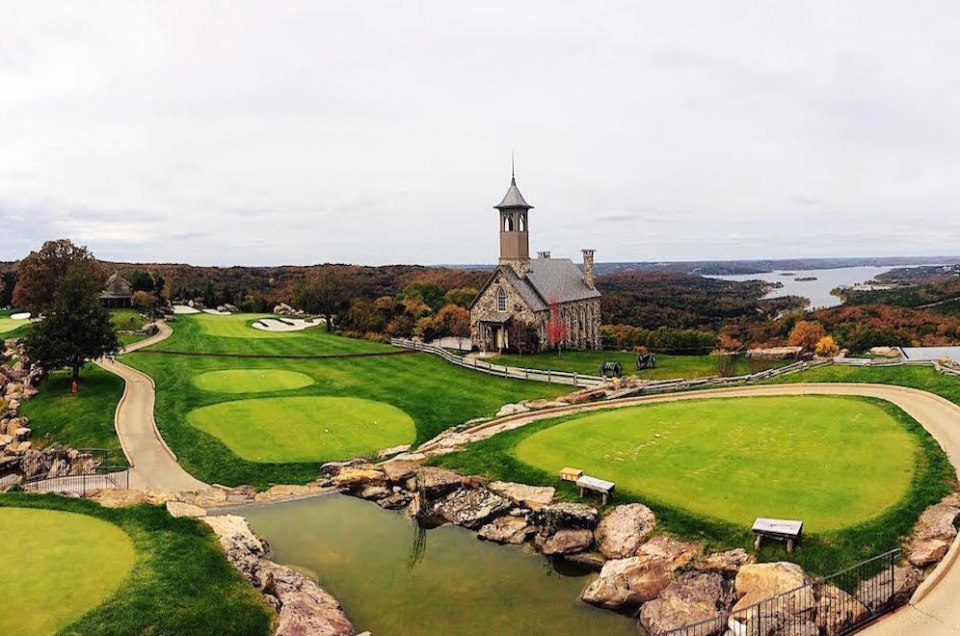 Think Branson, Missouri and odds are that you picture a developed, bustling city. Beyond the streets of the "Live Entertainment Capital of the World" is an outdoor adventure paradise right in the heart of the Midwest. Driving the scenic highways and byways in the Ozark Mountains, visitors can find dreamy lakes, canyons lined with waterfalls, and rolling hills overlooking weaving waterways.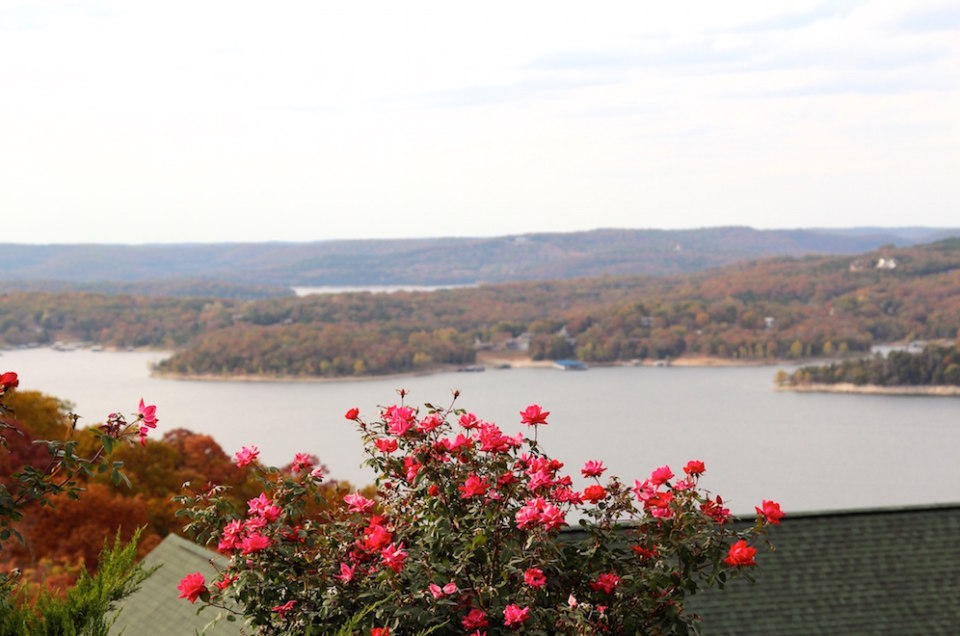 If travel is indeed about the journey and not the destination, then it couldn't be truer for Branson. Hop in your car and cruise around the shoreline of Table Rock Lake. The best overlooks can be found just off Highway 86 and 265, which runs parallel to the shore near Branson.
The most scenic road trip through the Ozarks, however, can be found at the Dogwood Canyon, a private 10,000-acre nature park owned by Johnny Morris, the founder of Bass Pro Shops. Guests can partake in a jeep tour, which will take them past waterfalls, across trout streams, and to explore caves.
What's more, Dogwood Canyon is also home to a wildlife park, which is only accessible on the jeep tour or the tram ride. A unique safari right here in the U.S., you're likely to see deer, longhorns, and elk. If you're like me, you may even get stuck in a buffalo traffic jam, which quickly becomes the perfect opportunity for a buffalo selfie.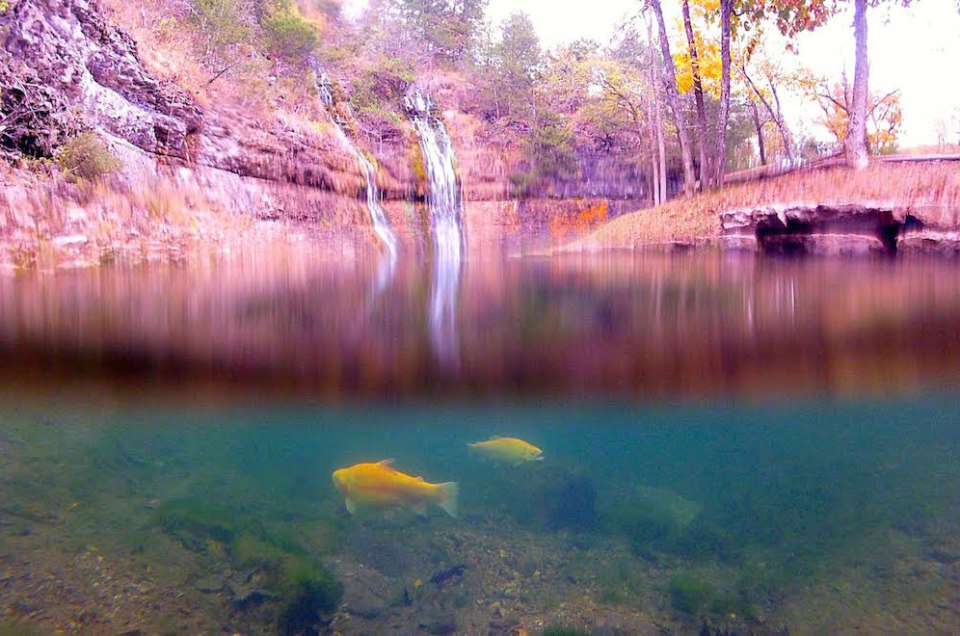 If you're apt to explore the outdoors, the water around Branson is home to a bevy of world-class trout fishing. Some of the largest trout in all of Missouri have been caught in Lake Taneycomo that winds through the rolling hills around Branson. It's here, too, on Lake Taneycomo, that kayaking excursions are offered down the gently flowing waters that feel more like a lake than a river.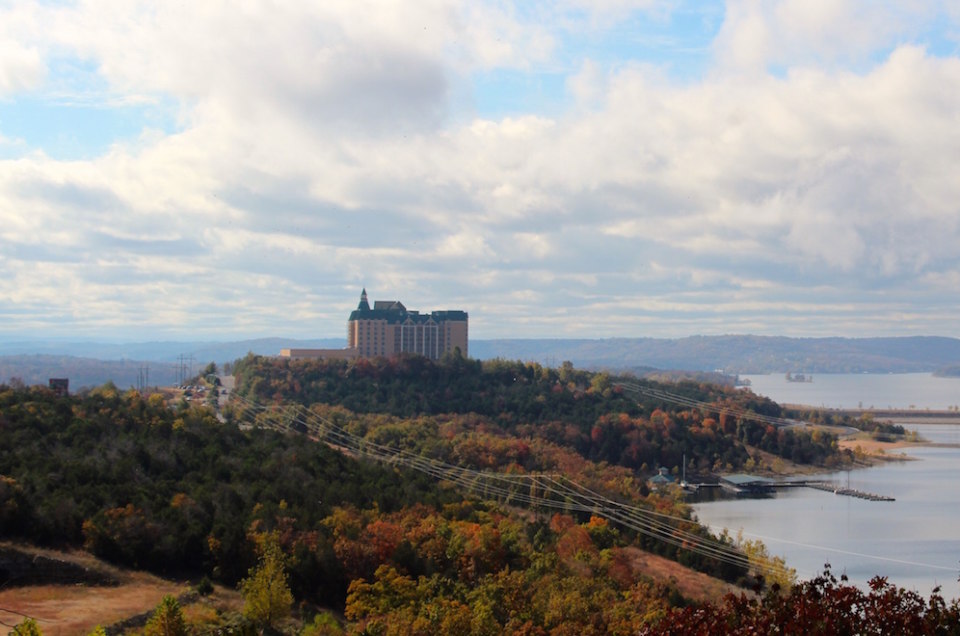 Is this the Alps or Ozark Mountains? One of Branson's most notable accommodations is Chateau on the Lake Resort and Spa. Perched atop the rolling hillside, the resort is reminiscent of the quaint European countryside with chateau-style lodging overlooking Table Rock Lake.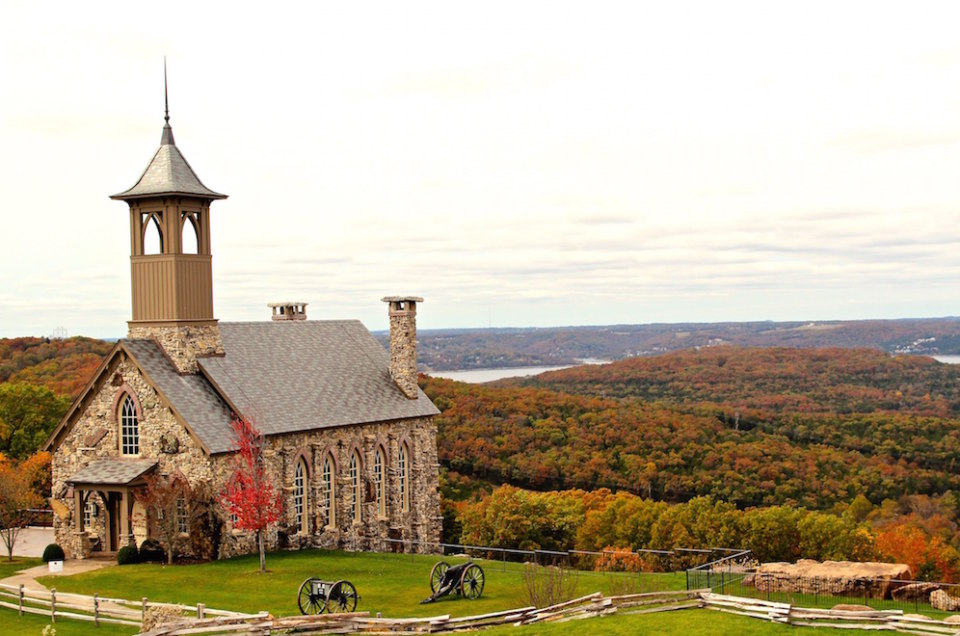 Fittingly named, Top of the Rock is perhaps the best seat in the house for viewing Table Rock Lake, especially at sunset as the sun casts a shadowy glow on the golf course, chapel, lake, and rolling hills. The area also features a nature trail, natural history museum, wine cellar, and several restaurants.
Sponsored by Explore Branson.
Other Voices you might like