Big Sky's Secret Fly Fishing Spots That Aren't Listed in Any Guidebook
Brown Tout on the Madison River – photo by Visit Big Sky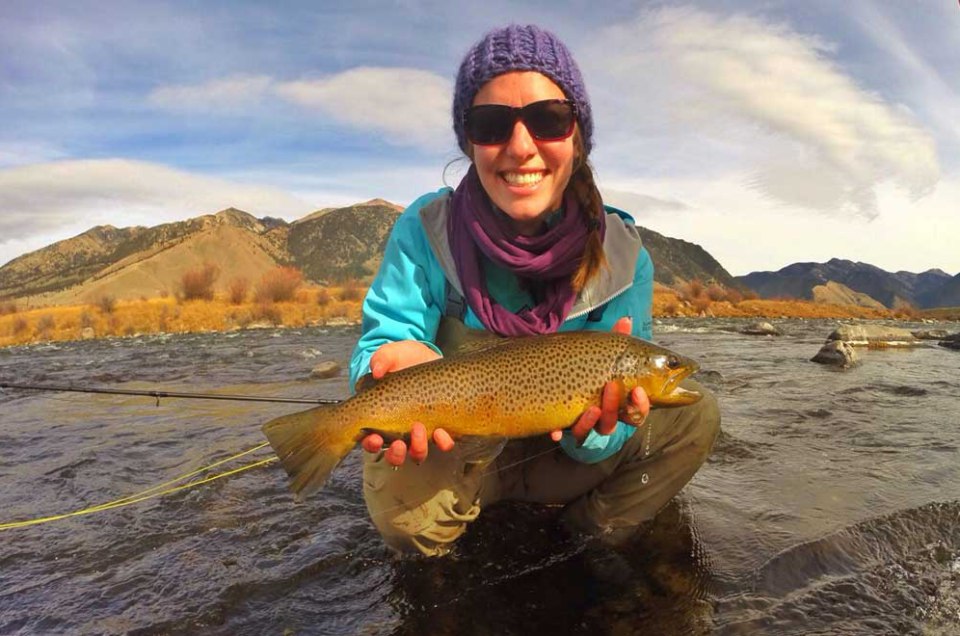 Brown Tout on the Madison River – photo by Visit Big Sky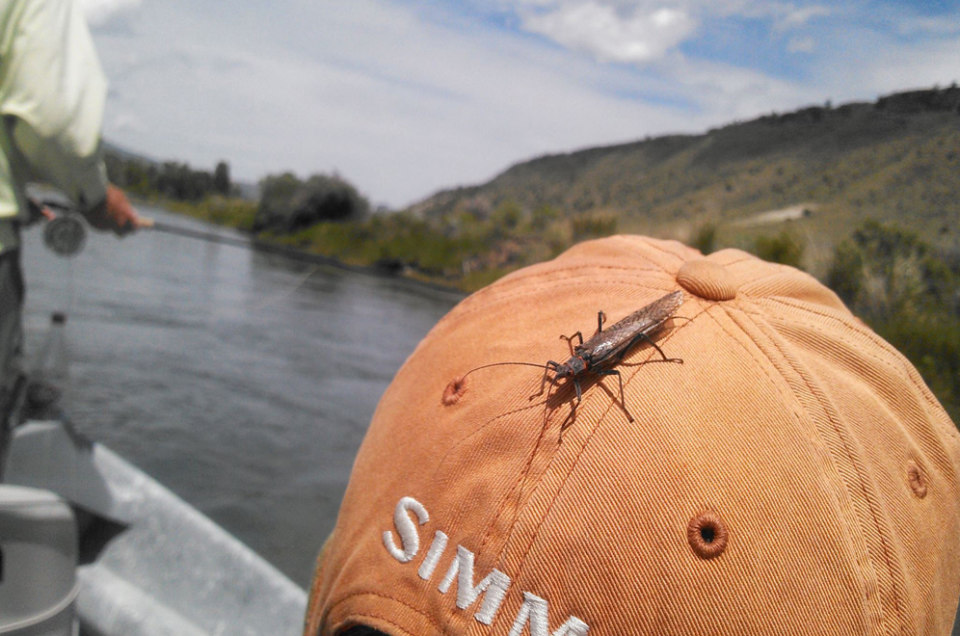 Gallatin River Guides. Big Sky, MT. www.MontanaFlyFishing.com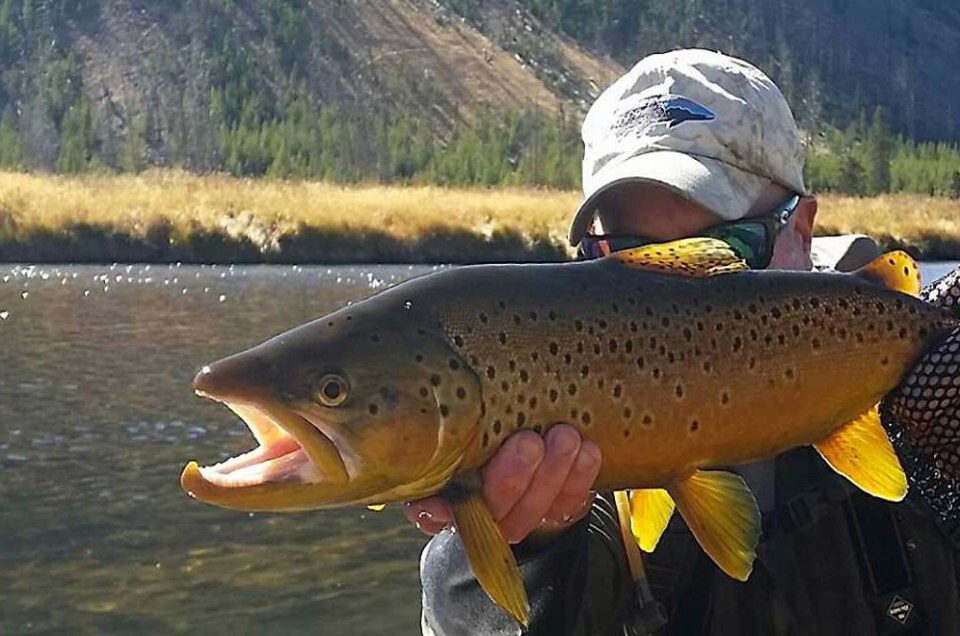 Madison River Fishing in Yellowstone with Gallatin River Guides. Big Sky, MT. www.MontanaFlyFishing.com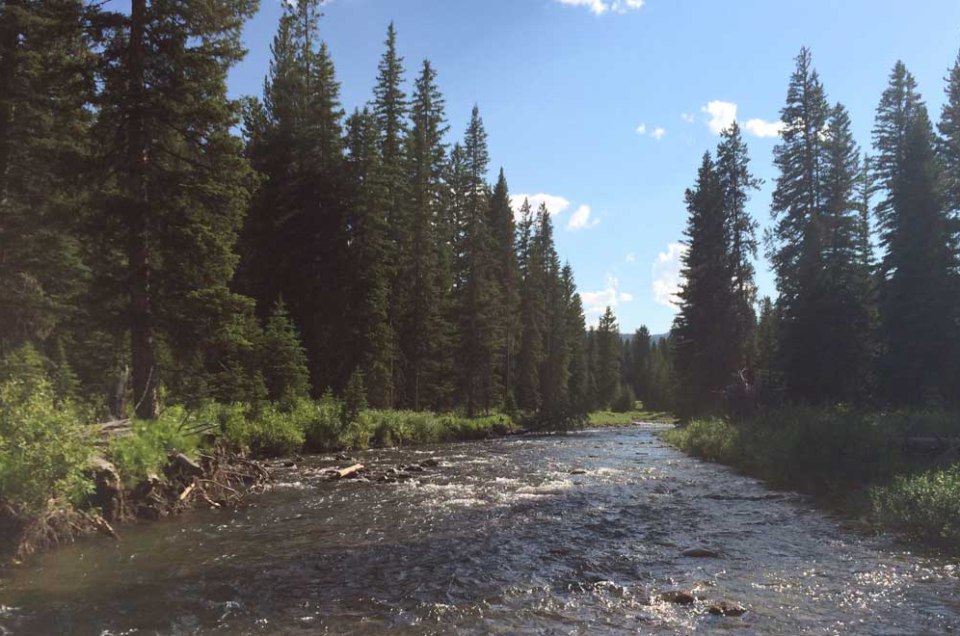 South Fork of the West Fork of the Gallatin River – photo by Visit Big Sky
Draw a circle around Big Sky, Montana and you'll find some of the world's best fly fishing waters. Big Sky is home to some of the most pristine and wild environments in the Lower 48. The rivers, tributaries, and lakes of Big Sky Country combine to create a legendary fly fishing destination that is better than you can even imagine.
Within an hour drive of Big Sky, there are hundreds of miles trout waters that boast a healthy and abundant fish population. As a year round fly fishing destination, Big Sky is on every serious angler's bucket list. Who wouldn't want to fly fish in perfect blue ribbon trout waters? Fly fishing in Big Sky is a simple and fun outdoor activity that will bring a smile to everyone's face.
Anglers from all over the world dream about fly fishing in Big Sky and Yellowstone National Park. A major attraction is the numerous rivers, lakes, and streams that are in close proximity to each together. Not only does this spread anglers out, but it also makes it easy to always find a good option for your latest fly fishing adventure.
Choose your destination and your flies wisely and you'll be casting for and catching trophy sized brown trout, brook trout, rainbow trout, whitefish, or graylings. It seems like everywhere you look there are legendary stretches of picture perfect water for fly fishing. As long as you have the right fishing licenses the access is easy and the fishing options are endless.
The hardest part of your Big Sky fly fishing adventure is knowing where to start. Here are a few suggestions that you might not find in your typical guide book:
Gallatin River – Originating in Yellowstone National Park, the Gallatin River flows right past Big Sky as it tumbles down the Gallatin Canyon. The Gallatin is home to tons of fish and is the backdrop for many scenes from A River Runs Through It. One popular stretch that every angler needs to explore is Hog Alley, located less than two miles north of the intersection at Hwy 191 and 64. As the name warrants, you're chances of catching a hog is pretty high. Be sure you are aware of your surroundings as some of the land is private.
Madison River – Flowing from Yellowstone National Park to the Missouri River, the Madison River is one of the most consistent rivers for fly fishing in Montana all year round. If you're looking to catch monster brown trout, check out the section from Varney Bridge to Ennis.
Yellowstone River – The Yellowstone is one of the longest free flowing rivers in the Lower 48. Boasting 200 miles of trout water, it is also one of the most productive wild trout fisheries on the continent. Featuring a variety of trout species, the Yellowstone is the ultimate fishing experience due to the diverse fly fishing opportunities – multi-day wilderness floats through the Thoroughfare Region, whitewater and fishing combos in Yankee Jim Canyon, or mellow floats through the scenic Paradise Valley. Take a mild float from Pine Creek Bridge into downtown Livingston and you'll be sure to find some great holes.
Tributaries – Step off of the main rivers and explore the thousands of miles of feeder streams that tumble out of the mountains and merge with the big rivers. You'll be amazed at the quality of fish that call these moving waters home. If you want to see the true wild Montana, these tributaries are some of the best places to go fly fishing.
Gallatin River tributary – If you want to get technical, head to the South Fork of the West Fork of the Gallatin River. It flows adjacent to Big Sky's Town Center, allowing walking access to the stream. At each bridge crossing you can head up or down river, using the dry streambed as your trail. Don't expect to cross paths with anyone except some local wildlife residents. Although you won't be catching any "hogs" you can expect to cast dozens of small dry flies and catch some beautiful trout.
Alpine Lakes – The mountains of Big Sky are dotted with hundreds of remote alpine lakes that offer excellent fishing potential. If you're keen to get off the beaten path, head deep into the wilderness areas, national forests, and Yellowstone National Park where you can explore remote alpine lakes filled with fish. Some of the best spots to cast a fly include Spanish Lakes, Hidden Lakes, or Golden Trout Lakes.
The fly fishing options in Big Sky country are endless. If you're still not sure where to begin your Big Sky fly fishing adventure, check out MontanaAngler.com or better yet, hire one of Big Sky country's world class fly fishing guides. These licensed fly fishing professionals know these waters like the back of their hands. They can help you pick the right flies, find the perfect water, tap into the right hatch, catch trophy sized trout, and have the experience of a lifetime.
Fly fishing in Big Sky is a life changing experience for every level of angler from novice to pro. Combine that with world-class hiking, skiing, biking, and other outdoor activities and you'll have the perfect destination for a family friendly fly fishing vacation. It's true – the fly fishing here is unbeatable.
Sponsored by Visit Big Sky
Other Voices you might like