The 6 Best Sites in Havana According to TripAdvisor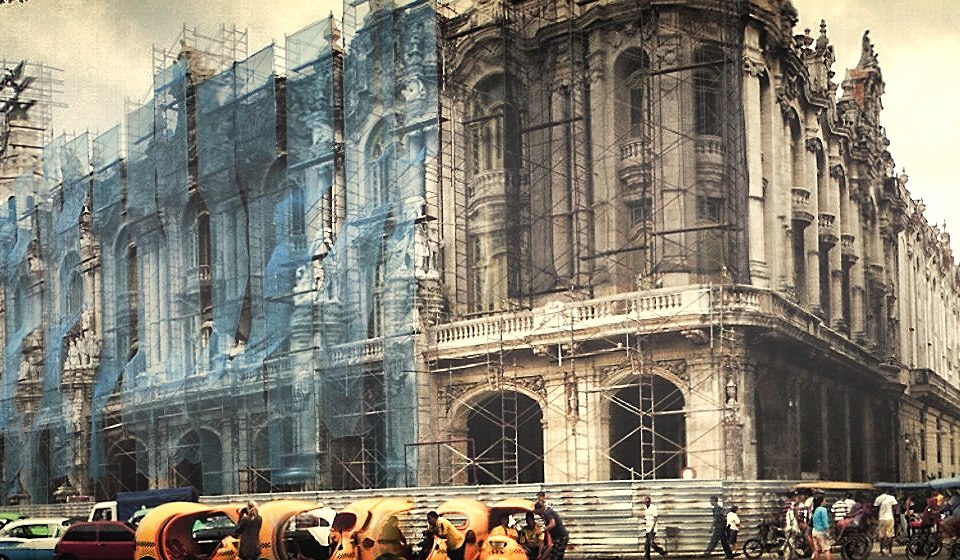 Cuba's vibrant capital city of Havana — full of vintage cars, banned cigars, and rolling rumba music — has been a tantalizing, forbidden fruit to US travelers for years. That is, until this past year when President Obama lifted a nearly 55 –year travel embargo, giving US travelers the chance to experience a tropical island that seems to be pleasantly frozen in time and bursting with adventure opportunities. Now that the country is fair game, we've assembled some of the top sites to visit in and around Havana according to TripAdvisor.
1) Old Havana
For the most authentic taste of Havana's culture, look no further than this UNESCO World Heritage site. Considered one of the most photographed sites in all of Cuba, Old Havana is the very heart of the city and is bursting with art, history, and culinary delights. The best way to explore this part of the city is by foot, so you can easily weave in and out of the cafes and shops with special stops at various museums, art galleries, and cathedrals.
2) El Malecon
The nearly five-mile stretch of sandy coastline is best enjoyed around sunset when the tropical temperatures have cooled off and the Havana nightlife is just coming to life.
3) Plaza Vieja (Old Square)
The beautiful Old Square is considered one of Havana's finest and most colorful gems. The entire area is surrounded by artwork and full of outdoor cafes, giving visitors a chance a unique perspective at the daily life in Havana. If you're planning to visit the Old Square, plan to get there early as regulars are quick to lay claim on their favorite spots at the cafes too.
4) Plaza de la Catedral
With two towers pointing straight to the heavens, the larger-than-life cathedral is a nearly perfect example of Cuban Baroque architecture. It took nearly 30 years for the 1777 cathedral to be completed and has since been deemed one of the oldest cathedrals in North and South America. You'll come to admire the pristine architecture, but you'll stay to relax at the plaza next door.
5) Fusterlandia
Artist Jose Rodriquez Fuster has turned his home and neighborhood into a Disneyland of mosaic art. As if it had leaked out of his home and into the surrounding neighborhood, ever last surface is covered in small ceramic pieces. This is something you have to see in person to believe.
6) Gran Teatro de la Habana
As breathtakingly gorgeous as the venue is from the outside, ambitious travelers will look into buying tickets to be able to see the venue's interior beauty, as well as renouned acoustics. Whether it be a ballet or a concert, you simply must see the inside of this beautiful theater.
Other Voices you might like