An All-Inclusive to Fall in Love With in Costa Rica
Kids jumping into one of the fabulous pools, photo by Alli Schacter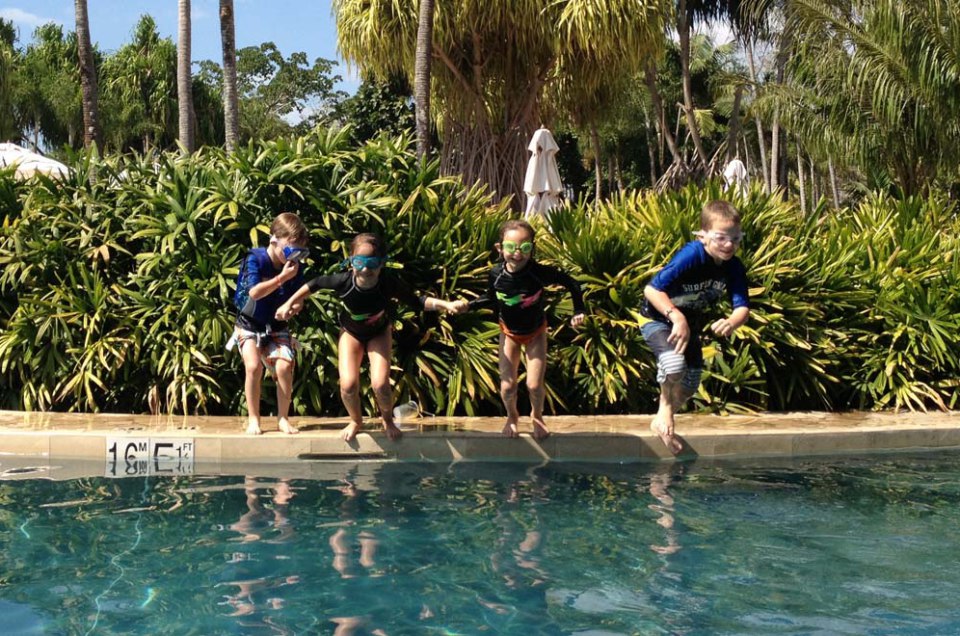 Kids jumping into one of the fabulous pools, photo by Alli Schacter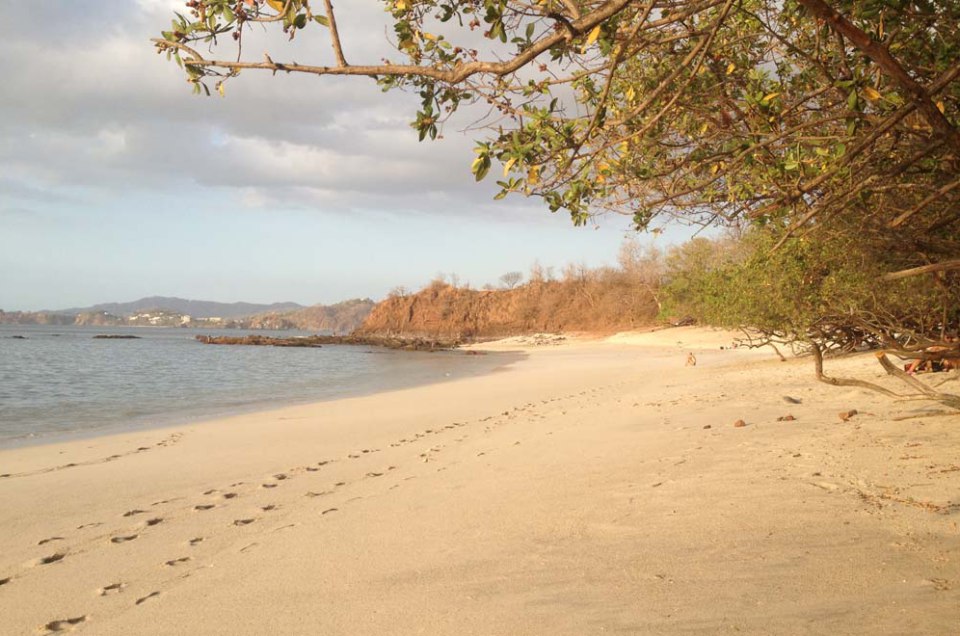 A most beautiful location, photo by Alli Schacter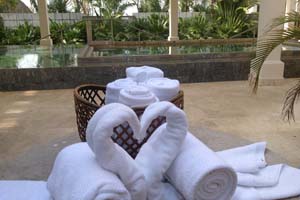 Attention to detail, photo by Alli Schacter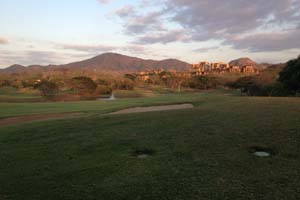 The golf course, photo by Alli Schacter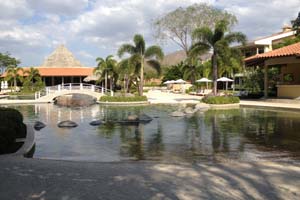 Such pretty grounds and pool, photo by Alli Schacter
I love to gamble and I always do so with a massive amount of enthusiasm. I'm always the first to turn in my brackets for the popular collegiate tournaments. What's a few bucks wager for a super-bowl pool? It won't break the bank. That's not to say I don't try my hardest. I always try to increase my chances. I will analyze statistics and I always play the odds. I do whatever is possible to ensure the best possible outcome. There is, however, one situation where I do not like to game gamble; my family's vacation.
My family's time is finite and money doesn't grow on trees. Risk/reward analysis must predict a sure winner. So when my husband informed me that he booked an all-inclusive hotel for our annual vacation, I nearly threw a fit. Instinct sent shivers down my spine and past nightmarish experiences flashed before me. He had made the plans without me. There was nothing to be done. I had to roll with it.
He pleaded with me to go with an open mind. I agreed and off we went to the Westin Playa Conchal.
Why do I frown upon all-inclusive establishments? Unfortunately, a successful business is one that makes money. How can a large hotel service, feed and entertain mass amounts of guests for at a decent price when their ultimate goal is to profit from their stay? They have to assume their guest will over indulge because that is the appeal of paying a flat rate that includes everything. From my experience, all-inclusive resorts tend to sacrifice first-rate service, top-notch food and other hotel essentials to profit from a guests stay.
At the Westin's first all-inclusive, the Playa Conchal in Costa Rica, I was proven wrong on all of those points. When I'm staying at a resort, the kind of service that you get there has the power to make or break a great vacation. I want to feel like the staff there care about the vacation that my family is having, and that we're not just yet another visitor. There were so many staff at the Playa Conchal that we were taken really good care of, and treated like visiting family. Whatever we needed, it was taken care of. Whether we were dining, poolside, golfing, relaxing at the spa or walking the premises, a representative from the Westin was there to accommodate us and make sure we were okay. No matter where we were, there was always a friendly face to help us execute our day. Not only were the staff friendly and personable, they were efficient, effective and knowledgeable.
I'm a foodie, and so is my husband, so for us a great vacation needs stand out food. I've been on all-inclusives where the food was so poor that we had to leave the hotel to get a decent feed, but happily that was not the case at the Playa Conchal. We had elegant fine dining experiences, casual meals, amazing Costa Rican fare, buffets and there's even a pizza bar (which made the kids very happy). Our room there was lovely. The mini-bars were constantly stocked, fresh fruit and cookies set out daily and the luxurious robes and slippers weren't just for the adults. They even supplied kid-sized robes and slippers as well as other kids essentials, i.e. shampoo, soap, toothbrush and toothpaste. It felt like they'd anticipated our every need.
There were many other things about the resort that added up to make it an outstanding vacation. I didn't expect to have professional photographers capturing my family's candid moments poolside. Nor did I expect them to accommodate my demands to document our clan throughout the day until the sunset on the beach. I should have left the camera in our room.
I thought the kids club would be my dirty little secret. Usually, there is a sense of guilt I get when I drop my kids off to facilities, like my kids would have a better time elsewhere. Actually, my children requested to go there. They provided each kid with his or her own backpacks filled with a disposable camera, water bottle and activity book. In addition, there were opportunities to make crafts, play games, or eat. Everyday, the same caretakers would greet my kids with smiles, call them by their names and go out of their way to see they were happy.
At the end of our trip, we were fully satisfied with our experience at the Westin Playa Conchal. They set the bar high and exceeded our expectations. We can't wait to go back there again.
Other Voices you might like