Battery Park Book Exchange & Champagne Bar
Dogs are welcome, photo courtesy of Battery Park Book Exchange and Champagne Bar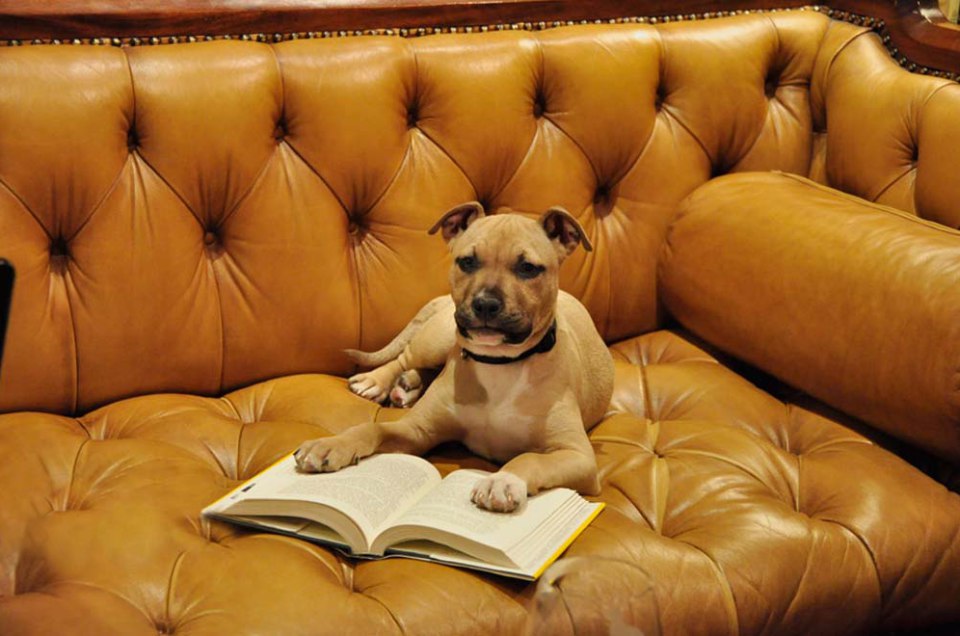 Dogs are welcome, photo courtesy of Battery Park Book Exchange and Champagne Bar
A cup of coffee is usually the drink of choice if a bookstore is going to serve some sort of beverage.
That idea is thrown out the window at the Battery Park Book Exchange & Champagne Bar in Asheville, N.C. As the name suggests, they serve champagne, and wines too.
You can wander the aisles with a glass you pick up at the bar, or sit at one of their reading areas. They have big tables and plush couches and chairs set up in reading circles where you can wait for a server to take your order.
Though I do recommend wandering. This isn't a fluorescent-ed out, big box store kind of place. Books are stacked in nooks and crannies, in every topic you can think of. Their collection slants toward North Carolina history, the Civil War, and the American South, but their range in other areas is impressive. I was sorely tempted by a set Complete Works of William Shakespeare that dated back to 1900, and would have grabbed it if I could have fit it in my suitcase. I still kick myself for not asking the price of shipping.
Oh, and they're dog friendly. So if Fido or Fidette would like to lie by your side while you read and sip, he or she is welcome.
Other Voices you might like