ATW Justin Says The Biggest Adventures in Texas Are in San Marcos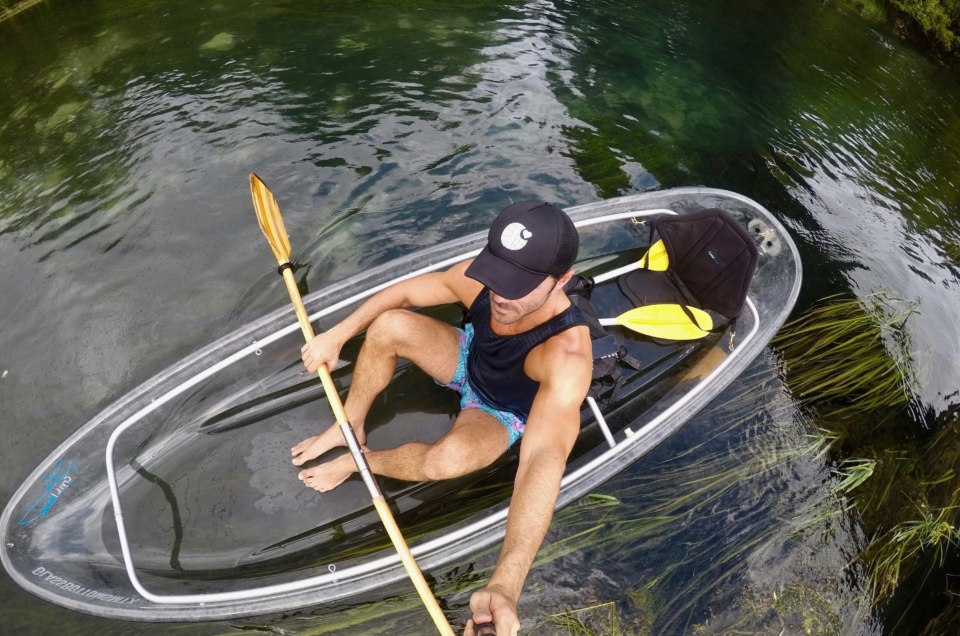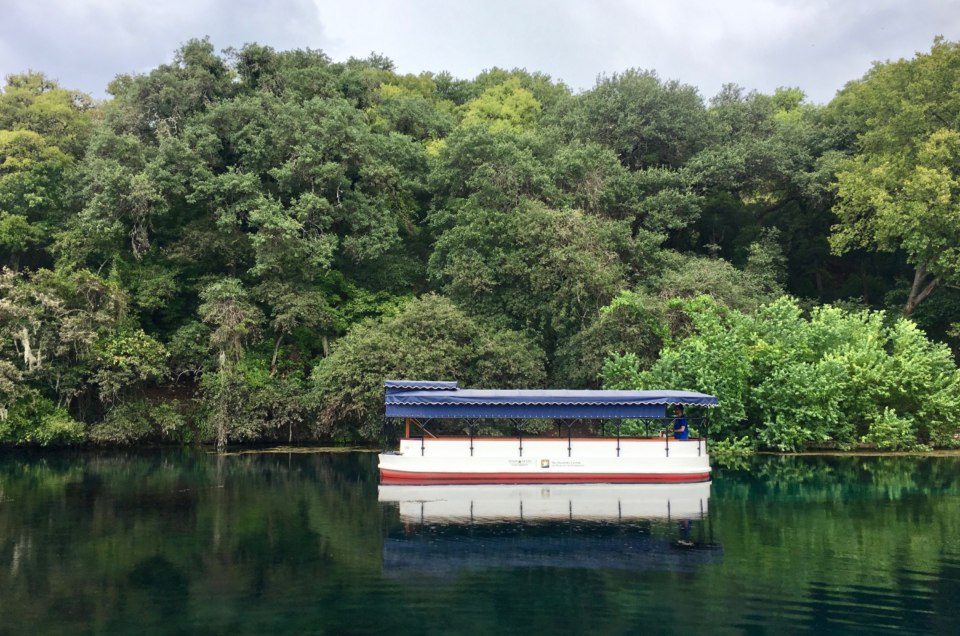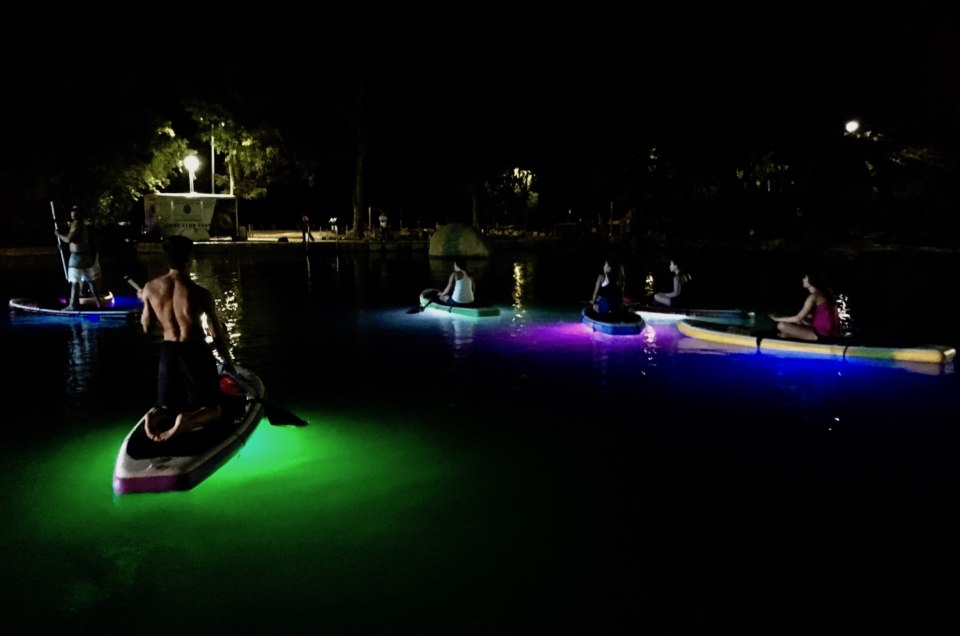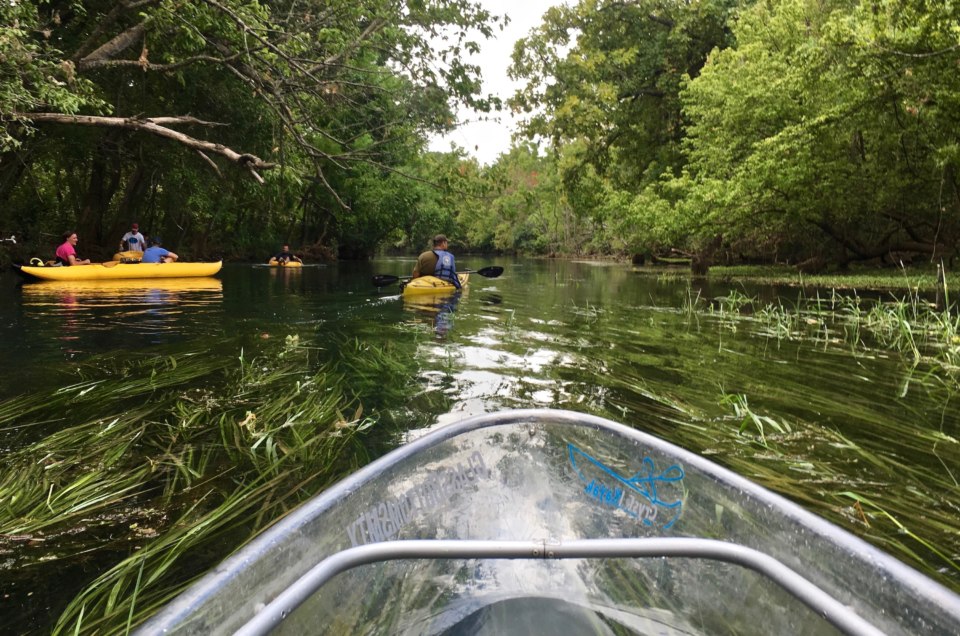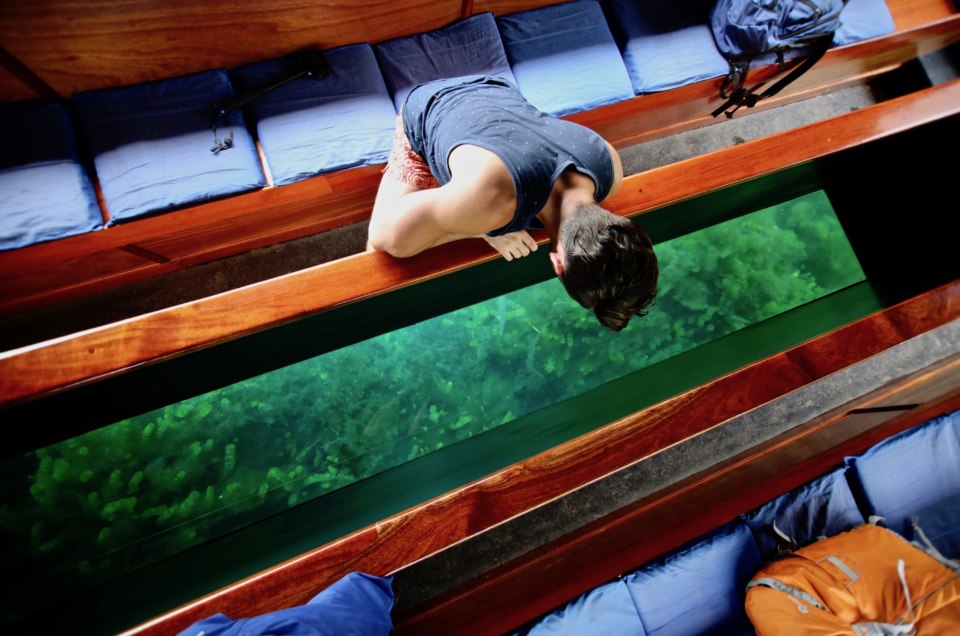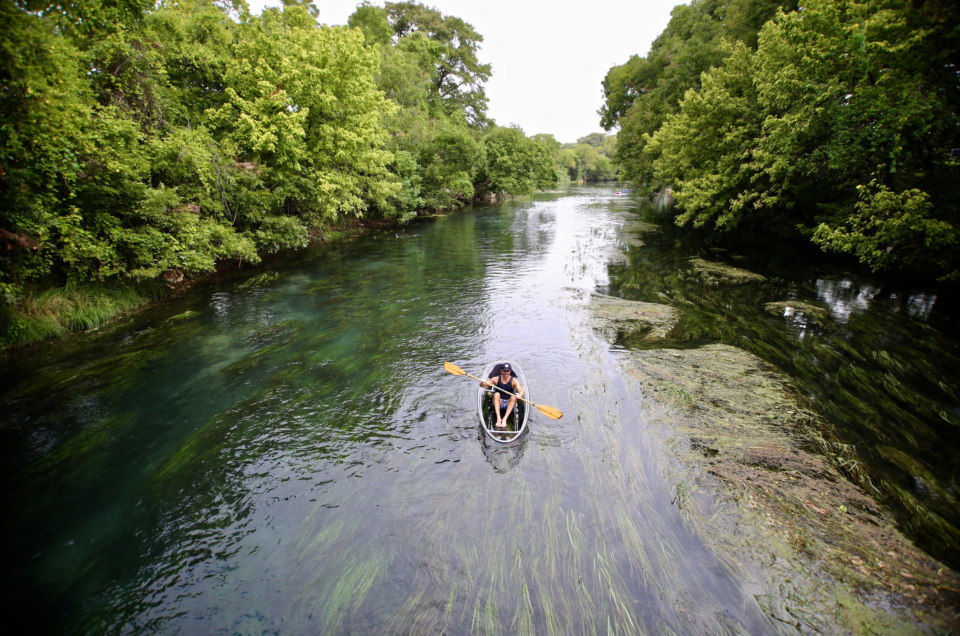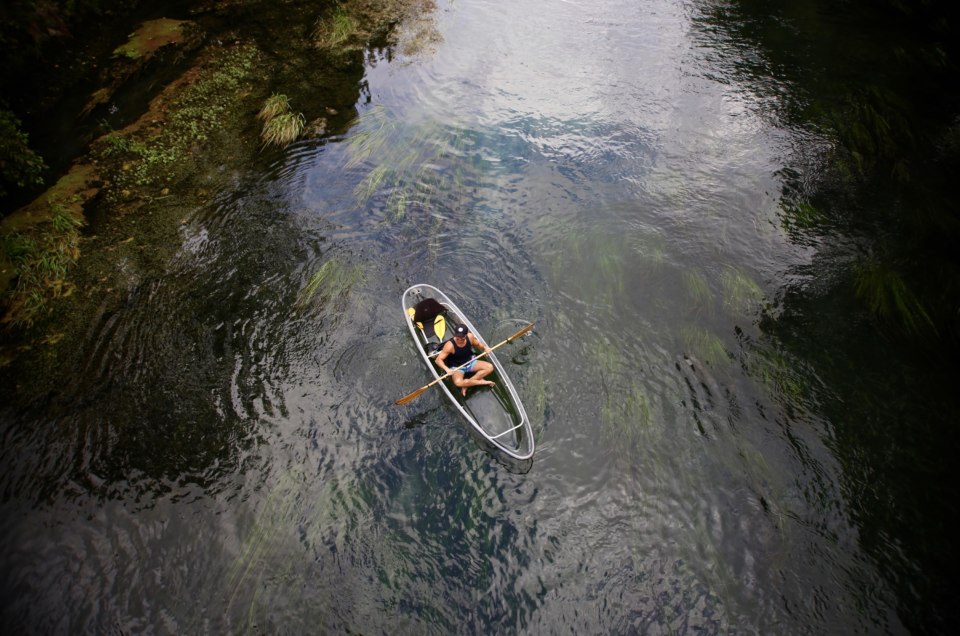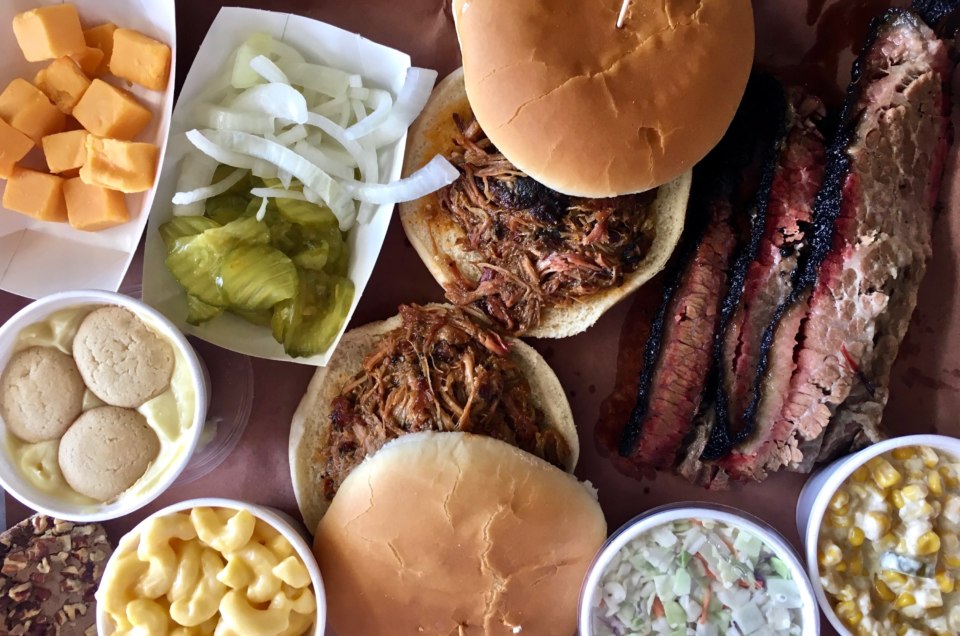 It won't take you long to figure out that Travel Mindset's resident adrenaline junkie and adventure enthusiast is Justin Walter. Whether he's bungee jumping in Switzerland or hiking with us in Zion's The Narrows, Justin has a go-getter attitude that is absolutely contagious. That zeal led him to San Marcos, Texas, a college town with plenty of big adventures — and major surprises. Read on to learn more about his favorite finds, so you can visit too.
View this post on Instagram
Hi Justin! Thanks so much for joining us today! Can you tell us a little bit about yourself and how you got into travel blogging?
Thanks for having me! In a nutshell, I grew up in the Midwest and traveled on family vacations to places like the Wisconsin Dells, Disney World and the Jersey Shore. When I was 21-years-old I lived, worked and studied in Sydney, Australia. During that time, I fell in love with international travel. I decided to go on my first ever solo trip to the Australian Outback (inspired by my love for the TV show Survivor) and the rest is history. Over the past 13+ years I've been traveling the world, mostly solo, in search of adventure. It wasn't until my late 20s that I decided to start a travel blog and I'm so happy I did! My blog has opened up doors and provided travel experiences I otherwise wouldn't have had.
How would you describe your travel style?
Two words: outdoor adventurer! Most of my travels involve exploring the outdoors and seeking thrills in the process. In my daily life I have an A+ type personality, but while traveling I let go. I love going on trips without a strict agenda by deciding where to go and what to do along the way. I've found being adaptable leads to unexpected and memorable adventures. I also tend to travel on a budget. Throughout my 20s and early 30s I usually stay in hostels which is the best way to meet people as a solo traveler.
View this post on Instagram
We know this is a tough question: what's been the most memorable trip you've ever taken?
I hate this question! It's so hard to pick, so here are 5 of some of my most memorable trips (in no order):
You recently got back from San Marcos, Texas. How did this Texas town surprise you?
It's an understatement to say I was surprised by San Marcos. At first sight I thought it was just a small town off the highway and home to Texas State University. The more time I spent there the more I realized that it's also a hub for outdoor adventure! San Marcos had experiences that I haven't seen or done anywhere else in the world. The hometown pride was contagious.
View this post on Instagram
It seems like it's quite a natural paradise! What sort of water adventures did you get to try? 
Beyond! And not only that but a natural paradise with one-of-a-kind adventures! Two of my favorite water activities were glow-in-the-dark SUP and clear kayaking. I've done SUP and kayaking countless times around the world, but never like this. I was so impressed how San Marcos could take such traditional water sports and put their own (awesome) spin on them. SUP at night with LED lights is visually one of the coolest nighttime excursions I've done and paddling in a clear kayak on the clear waters of the San Marcos River is a nonstop nature show under your feet.
You scored some seriously great photos from your SUP and kayaking adventure. What are your top photo tips for newbies?
To be honest, the photos with me in them were taken by a good friend of mine who loves photography as a hobby. One tip, travel with someone who loves taking photos and won't get annoyed when you ask them to take a lot. If you're traveling solo, it's still possible to get shots like these. You can always setup tripods with self-timers or ask strangers to take shots. Make sure to give them very specific directions of what you're looking for. In both cases, check your photos after to make sure you've got options to work with. Don't be afraid to go back and try again if you're not happy, but don't be that annoying person who ruins an activity "doing it for the gram." Another simple tip is to use equipment and gear you're comfortable and familiar with. Most of my photos are actually taken on my iPhone and GoPro, even though I own a DSLR.
View this post on Instagram
Are there any activities you didn't get a chance to try that you'd like to return for?
YES! We were literally seconds from walking on an airplane to go skydiving. Right as we were about to get on, they had to stop down because of storm clouds. For the next 48 hours we tried to make it happen, but Mother Nature had other plans. We were also rained out of river tubing down the San Marcos River. I would definitely return for both activities. Weather is always an x-factor when it comes to travel and I try my best to not allow it to ruin a trip. It forces me to do something I otherwise wasn't planning to do.
Aside from the outdoor adventure, San Marcos' bar and brew scene is pretty hopping (pun intended!). What were some of your favorite finds from the weekend?
One of my favorite things to do in a new city is hop brewery to brewery trying beer flights. San Marcos has some great ones! My favorites included a Jalapeño IPA at Middleton Brewing and a Dill Pickle Hefe at AquaBrew. I loved both and had never tasted anything like them before in all of my beer drinking, which has been a lot.
View this post on Instagram
If someone only had 24 hours in San Marcos, what would you tell them to do? Where should they eat?
 They should check out my upcoming blog, "How to Spend the Perfect Day in San Marcos Texas" — I've got you covered. I'd break it down and say: Breakfast – The Root Cellar for American or Blue Dahlia Bistro for French. Lunch – Hays Co. Bar-B-Que for a Texas BBQ feast. Dinner – Middleton Brewing or AquaBrew for beer flights and don't worry they serve up yummy food options too. As far as activities, San Marcos is truly a choose your own adventure small town! In addition to the activities I've already mentioned above, I also recommend the Glass-Bottom Boat Tour at Spring Lake. And at night, walk around the downtown area known as "The Square" for a hopping bar scene on the weekends.
What were your top five favorite moments from this weekend getaway? 
Everything on the San Marcos River! The Glow SUP Night Tour felt like a rave on the river (without the music) and clear kayaking with owner Ben Kvanli was truly special.
Stepping on the glass-bottom boat at Spring Lake. I was shocked by how stunning the water is below the surface and how interesting the tour actually was. All on a small lake close to the highway.
Spending my Saturday night bonding with my buddy over beer flights at Middleton Brewing and Aquabrew where we then played beer pong and flip cup. When in a college town…
Walking around town in my merman pants taking photos with Mermaid March sculptures.
Jumping off rocks at Jacob's Well, just 30 minutes from downtown San Marcos.
Other Voices you might like