14 Incredible Reasons to Visit Sandy Springs
Photo credit: Lindsay Ferrier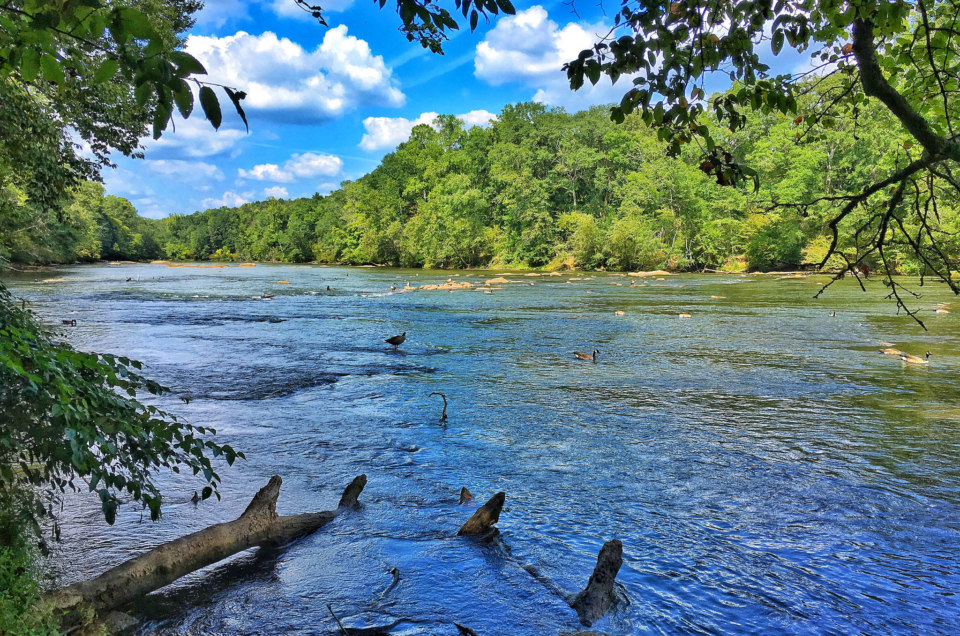 Photo credit: Lindsay Ferrier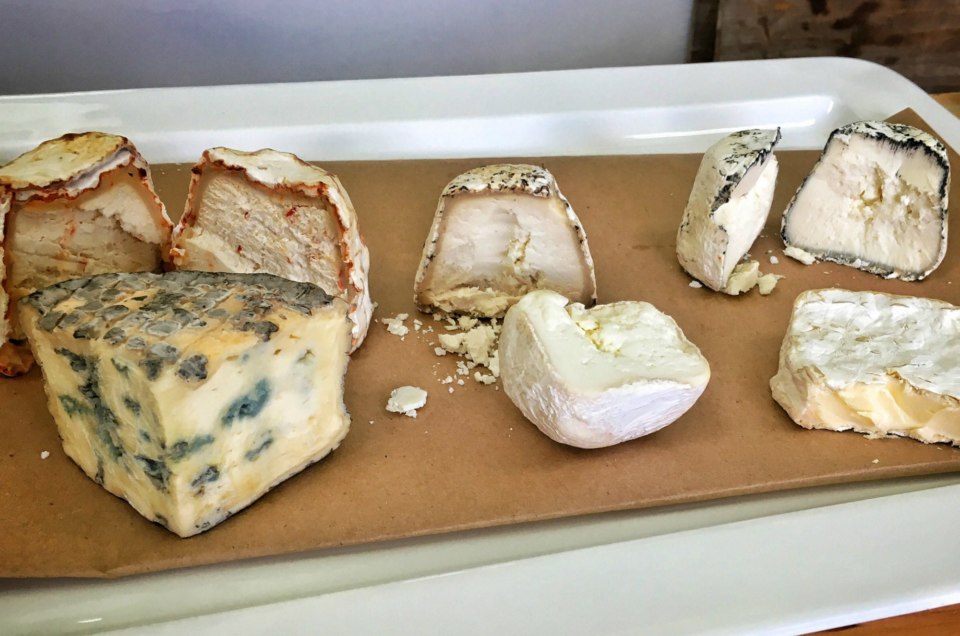 Photo credit: Lindsay Ferrier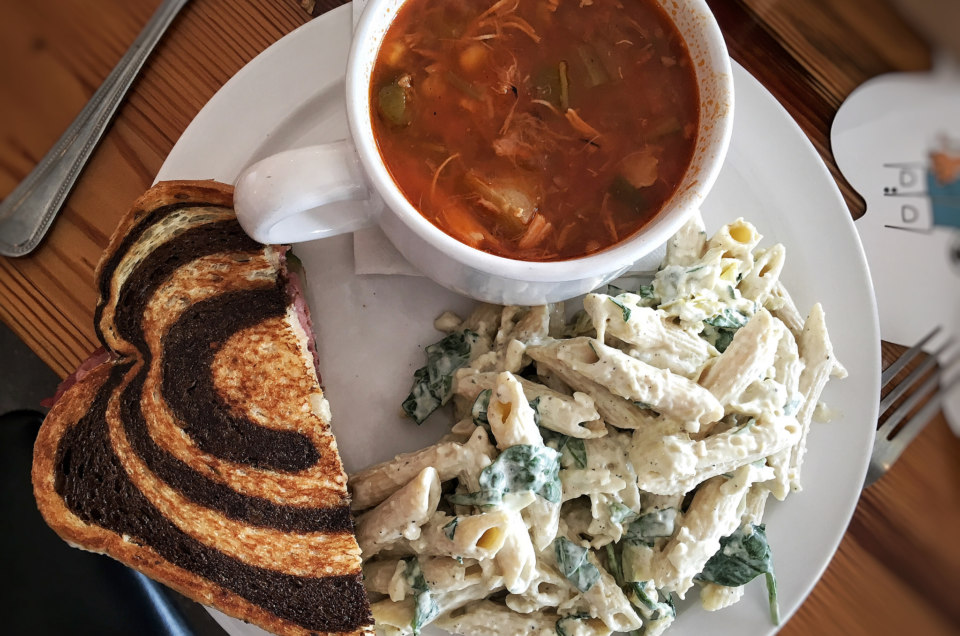 Photo credit: Lindsay Ferrier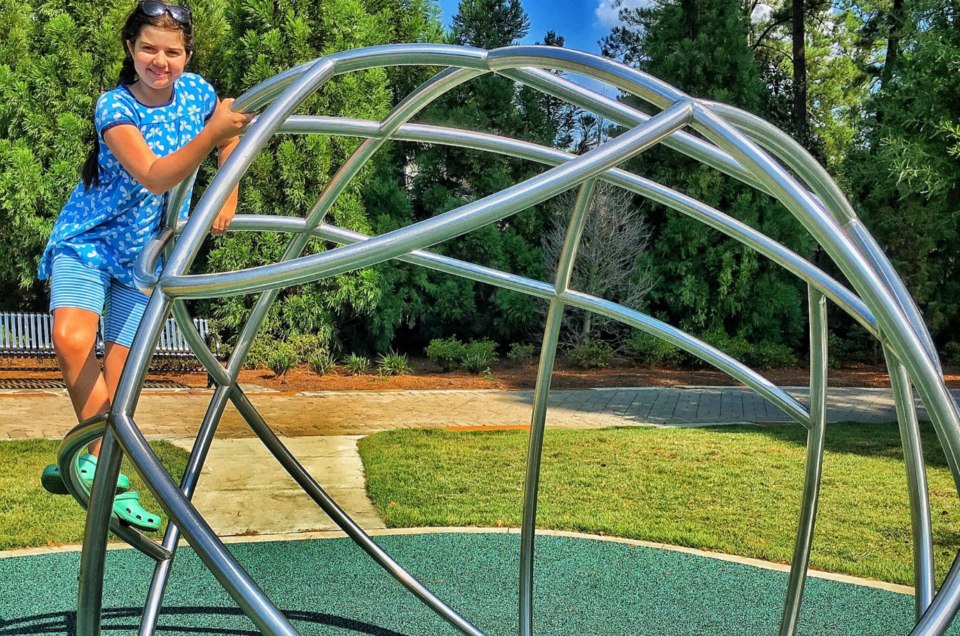 Photo credit: Lindsay Ferrier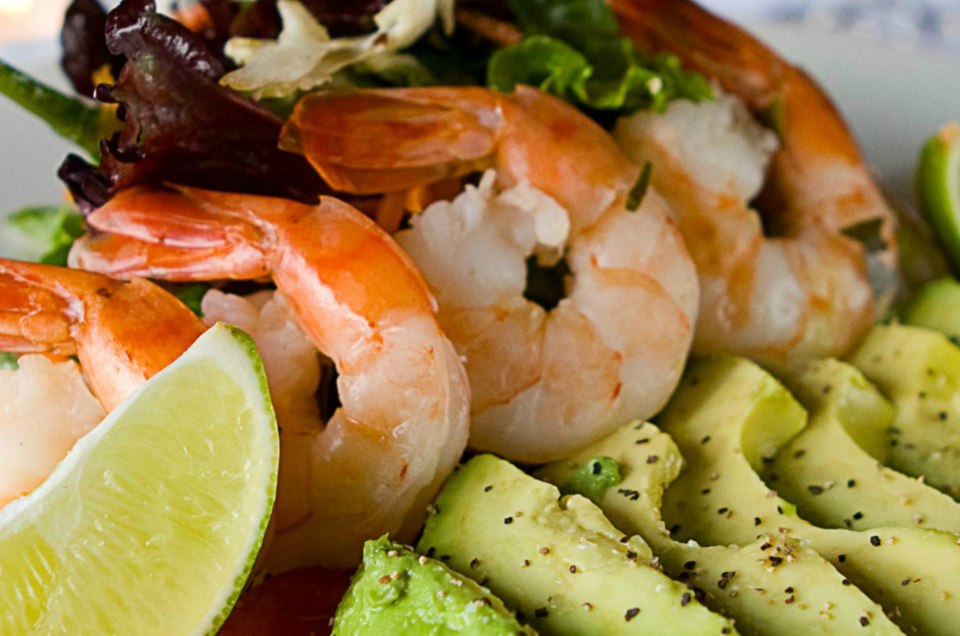 Photo credit: Brooklyn Cafe
With its massive skyscrapers, expensive parking and overabundance of streets named 'Peachtree' (71 in the metro area alone!), Atlanta can be an intimidating city to navigate, both for tourists and locals alike. But don't let that stop you from visiting.  This southern city has a lot to offer, including the Georgia Aquarium, the fun and fascinating World of Coca-Cola, the High Museum of Art, the beautiful Fox Theater, CNN Center, and much more. And if you're looking for a budget-friendly place to stay that's close to the action but has a cozier, friendlier feel, Sandy Springs can't be beat.
An easy MARTA ride away from both the airport and Atlanta's most popular attractions, Sandy Springs is a vibrant city just inside the Atlanta Perimeter — Look for the iconic 'King and Queen' buildings and you'll know you've reached it. My family and I spent a recent weekend in Sandy Springs and couldn't believe all it had to offer.
From dining sure to please even the most sophisticated palates to unbelievably unique shopping to miles of river and forest perfect for hiking, biking, fishing and kayaking, Sandy Springs quite literally has something for everyone. Best of all, every single one of the top 15 Sandy Springs experiences I've listed here was within a short drive from our hotel — and in the Atlanta area, 'a short drive' is truly a wonderful thing!
This new addition to the Sandy Springs food scene is getting lots of buzz, with good reason. When we dined at the packed restaurant on a Friday night and happened to meet celebrity Executive Chef Jamie Adams at the end of our meal, he instantly remembered where we'd sat and what we'd ordered.
Every dish we tried here was pitch-perfect, from the mild papardelle– fluted edge noodles with succulent fresh Georgia shrimp and mushrooms– to the rich and complex lasagna matta with braised beef short rib, to the tender vitello alla parmigiana, a veal chop pounded thin, pan fried and topped with tomato and mozzarella. Dessert, croissant bread pudding with chocolate and caramel sauce and ricotta doughnuts topped with whipped cream and honey, was equally delightful, and maitre'd Jessie won the kids' undying affection when he made chocolate gelato 'magically' appear for them at the end of the evening. We can't wait to go back!
The line alone tells you Breadwinner Cafe is the place for lunch in Sandy Springs. Choose from a delectable array of fresh-made sandwiches, soups and heaping healthy sides like quinoa salad, penne pasta salad, or Greek salad. My grilled chicken pesto panini was fantastic and my 9-year-old was thrilled with his 'nutterfluffer' sandwich, which contained a heady combination of peanut butter and marshmallow fluff. For dessert, don't miss the Cafe's famous sweet breads — we recommend the 'Papa Don't Peach' bread. Enjoy your meal at the Cafe or get it to go and have a picnic at Morgan Falls Overlook Park.
3) Chattahoochee River National Recreation Area
Believe it or not, 22 miles of Chattahoochee River shoreline are in Sandy Springs and much of the land bordering the river is part of the Chattahoochee River National Recreation Area, offering multiple opportunities for hiking, fishing, kayaking, and that favorite Georgia pastime known as 'tubing the 'Hooch!' To make matters better, the highly-regarded Nantahala Outdoor Center has an outpost on the river in Sandy Springs, offering river trips and rentals for tubing, kayaking, stand-up paddle-boarding, rafting and inflatable kayaks.
4) Southern Bistro (4920 Roswell Road, Suite 55)
Southern Bistro is the new name of the recently rebranded Nancy G's, and our recent brunch there didn't disappoint. The white lily cornmeal pancakes topped with blueberry-ginger butter and Vermont maple syrup were a showstopper and my daughter's brisket and short-rib burger was also delicious. I enjoyed my salmon BLT and my husband's biscuits and gravy were total perfection. All in all, it made for a satisfying and restful final meal before we left Sandy Springs and headed back to Nashville.
5) Abernathy Greenway Playable Art Park (70 Abernathy Road)
Instagram opportunities abound at this unique linear park filled with sculptures made for play. This truly unique playground features six winning designs from a 2011 Playable Art Sculpture Contest, selected fromr more than 100 entries from around the world. Our kids loved the giant yellow Spider Walk sculpture, while my favorite was the swings.
6) CalyRoad Creamery (227 Hilderbrand Drive)
It's hard to believe mouthwatering artisan cheeses are being made and sold in the heart of busy Sandy Springs, but it's true! We stopped by CalyRoad Creamery on a Friday morning and were treated to samples of everything CalyRoad had on hand. I highly recommend their award-winning WayPoint, a Camembert-style cheese, while my daughter loved the Little Stone Mountain, an in-house aged goat cheese that was packed with flavor.
7) DiAmano Chocolates (1100 Hammond Drive NE)
You can't leave Sandy Springs without stopping in DiAmano Chocolates for a truffle or twenty! Choose from glass cases showcasing a dizzying variety of handcrafted chocolates that include toffees, caramels, barks, truffles and more, or you might opt instead for a chocolate high-heeled shoe, LEGO character or tennis raquet — From the looks of things, DiAmano can make a chocolate version of just about anything!
This 30-acre nature sanctuary is a truly lovely surprise in the midst of a busy urban community. You won't believe the size of some of the trees in this forest, and my children loved playing in the rocky stream that ran alongside much of the trail. There are several wonderful surprises on these trails — The Preserve makes for an excellent hour-long escape from the hustle and bustle of city life.
9) The Anne Frank in the World Exhibit (5920 Roswell Rd. Suite A-209)
We're always looking for educational opportunities when traveling with the kids, so we were excited to discover that Sandy Springs has a free Anne Frank exhibit developed by the Anne Frank House, with more than 500 photos, a 28-minute video, and more. Located just upstairs from the Sandy Springs Welcome Center, the exhibit offers an excellent opportunity to learn more about Anne's tragically short life and can spark some important conversations with your children about the Holocaust and the lessons we've learned from it.
10) Brooklyn Cafe (220 Sandy Springs Circle)
A longtime favorite with area locals, Brooklyn Cafe is an absolute culinary delight. Our waiter, Keith, is a 12-year veteran of the establishment, so we went with his recommendations on everything and were handsomely rewarded. Our smoked salmon appetizer was tender, flavorful, and smoked to absolute perfection, the jumbo lump crab cake contained nothing but fresh crabmeat pan seared to perfection, and the filet mignon salad came with a filet that had been marinated for three days and was simply wonderful. We ended our meal with a heavenly white chocolate bread pudding that was, to put it simply, gone in 60 seconds. Brooklyn Cafe is open for lunch and dinner.
11) Morgan Falls Overlook Park (200 Morgan Falls Road)
This gem of a park is a favorite with locals all over the city. Located on a hill just above the Chattahoochee River, the park features beautiful water views and includes something for just about everyone. An easy .75 loop trail is perfect for a family hike, the picnic pavilions provide an excellent spot for lunch outdoors, the playground will keep the kids busy, and the river inlet that forms at the park's borders makes it a popular spot for easy flatwater paddling.
12) Kudzu & Company
There's a reason this 24,000 square foot store is always busy- Kudzu & Company is jam-packed with interesting antiques, unique gifts, wall hangings, lamps, mirrors, stalls from vintage and antique dealers and artists, and a whole lot more, all at very competitive prices. Every member of my family found something (and in my case, a lot of somethings) to ooh and ahh over, from an 18th century grandfather clock to a shelf of divinely scented candles to brightly colored vintage dishware from France.
13) Rumi's Kitchen (6112 Roswell Road)
This beautiful Persian restaurant is ranked number one on Trip Advisor and when you visit, you'll understand why! Rumi's Kitchen offers fresh and exotic Persian fare in a comfortable setting with servers who are eager to explain the ingredients and history behind each dish and make recommendations. We had lunch at Rumi's and loved their lamb sliders — ground lamb on flatbread topped with roasted tomato, mint, sumac red onion and cucumber yogurt — and their Chilean sea bass, grilled to tender, flaky perfection, was truly outstanding. My mouth is watering just thinking about it!
14) Heritage Sandy Springs (6075 Sandy Springs Circle)
Members of this non-profit organization devote themselves to making Sandy Springs a truly fun and special place to be, and their efforts are paying off. At the annual Heritage Sandy Springs Festival, my family had a fantastic time listening to live music, shopping for arts and crafts, marveling over the many entries in the dog parade and enjoying festival food. The Heritage Sandy Springs Farmers Market lures in hundreds of locals every Saturday morning between April and December. Concerts by the Springs features some of Atlanta's favorite musicians, Rhythm and Brews gives locals a chance to enjoy local bands and local beers, and the Heritage Winter Classics series features vocal and jazz musicians.
Heritage Sandy Springs also operates a museum and archive in the historic Williams-Payne house. Once you've explored the museum, be sure and take a walk around the beautiful Heritage Green outside, a lush four-acre park where you'll find the original springs that gave the city its name.
Learn more about my family's Sandy Springs experience at Suburban Turmoil!
In partnership with Visit Sandy Springs
Other Voices you might like