Soulful Expression: A New Hotel for Music Lovers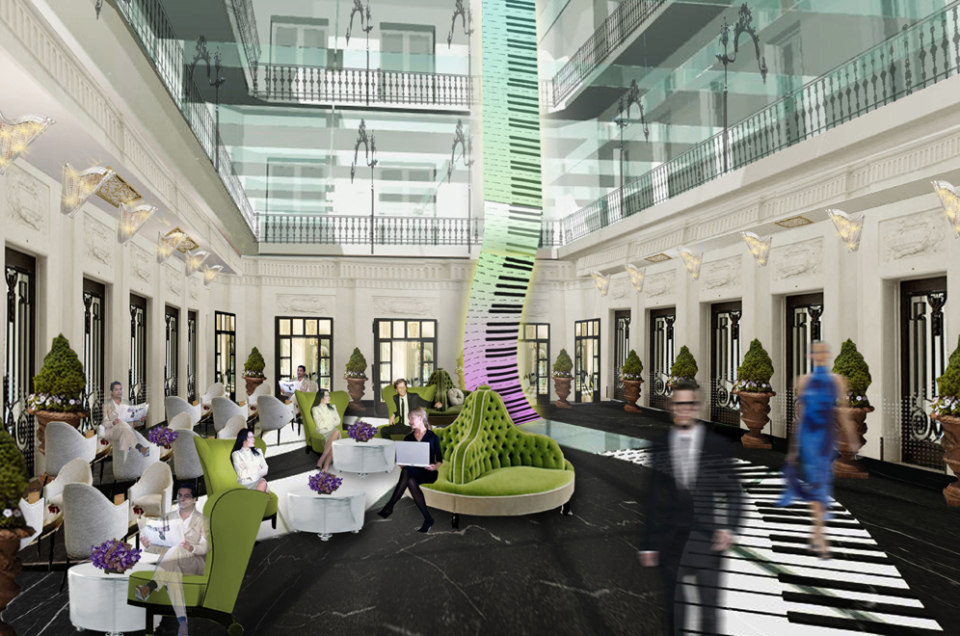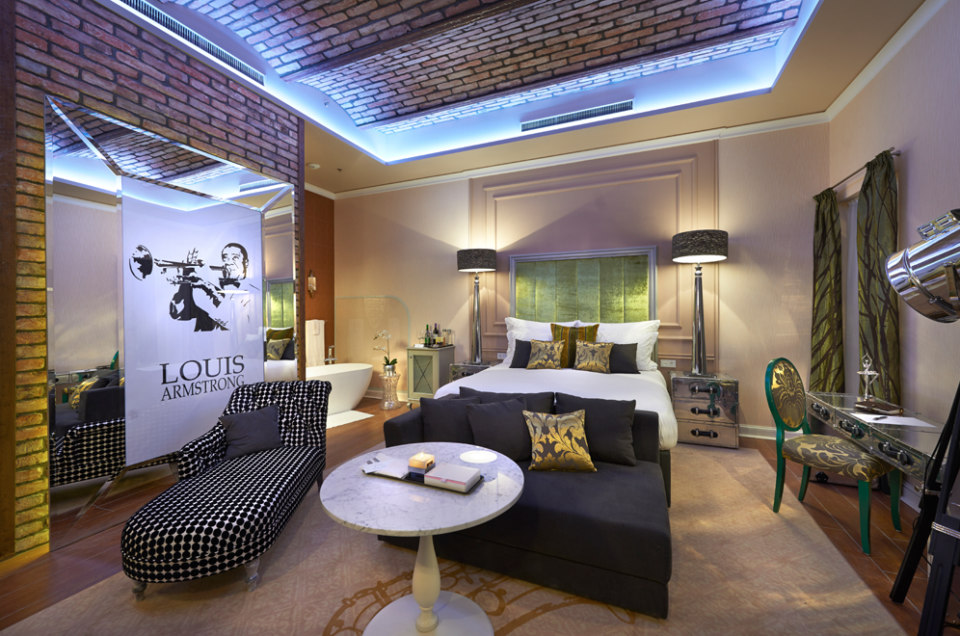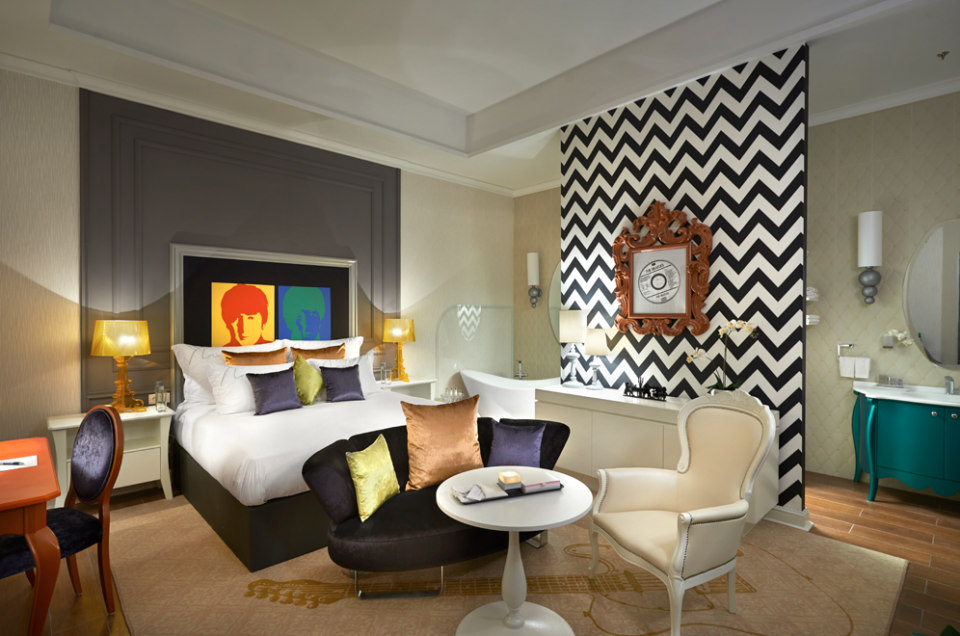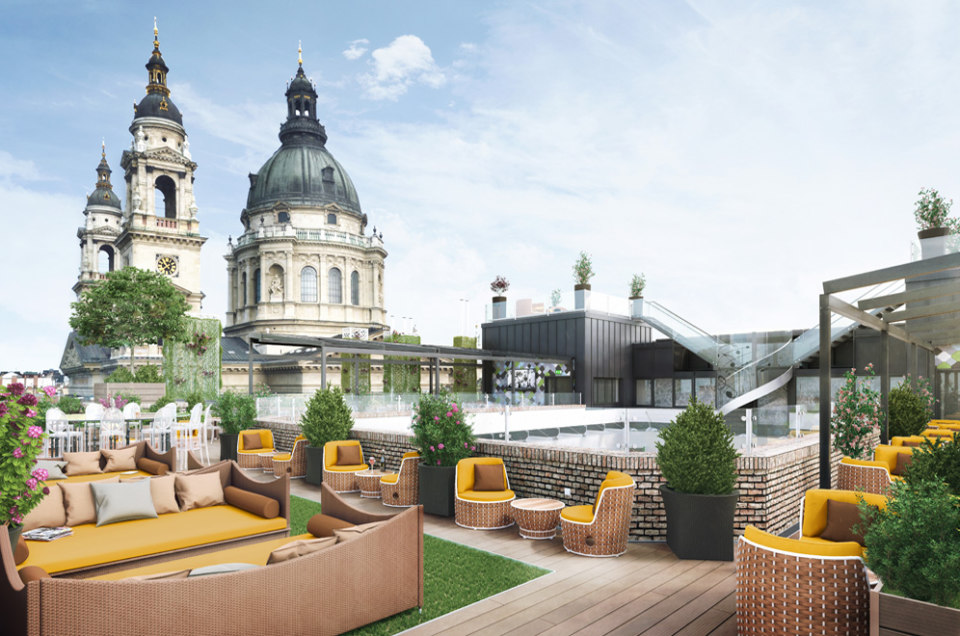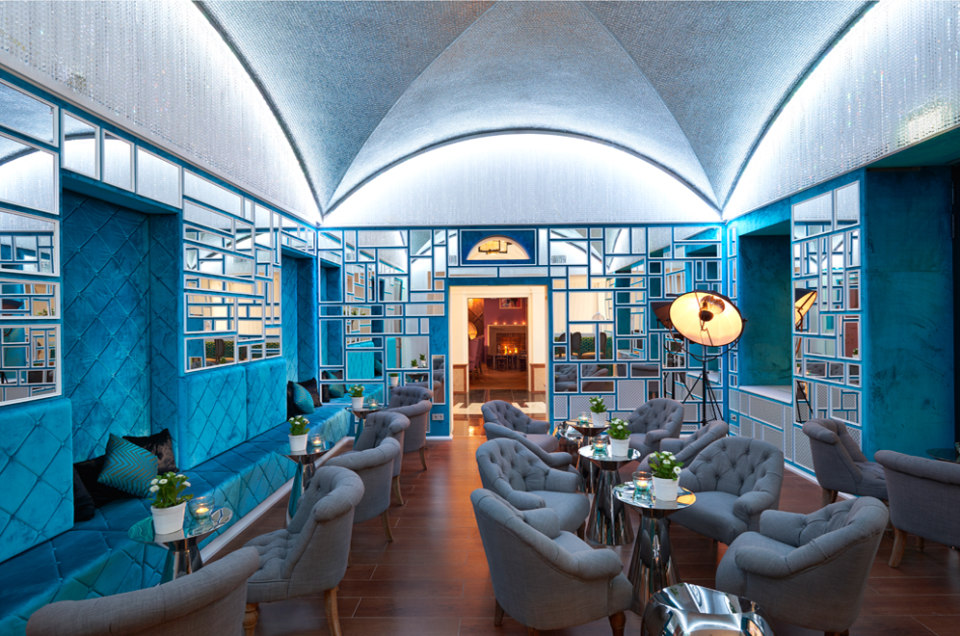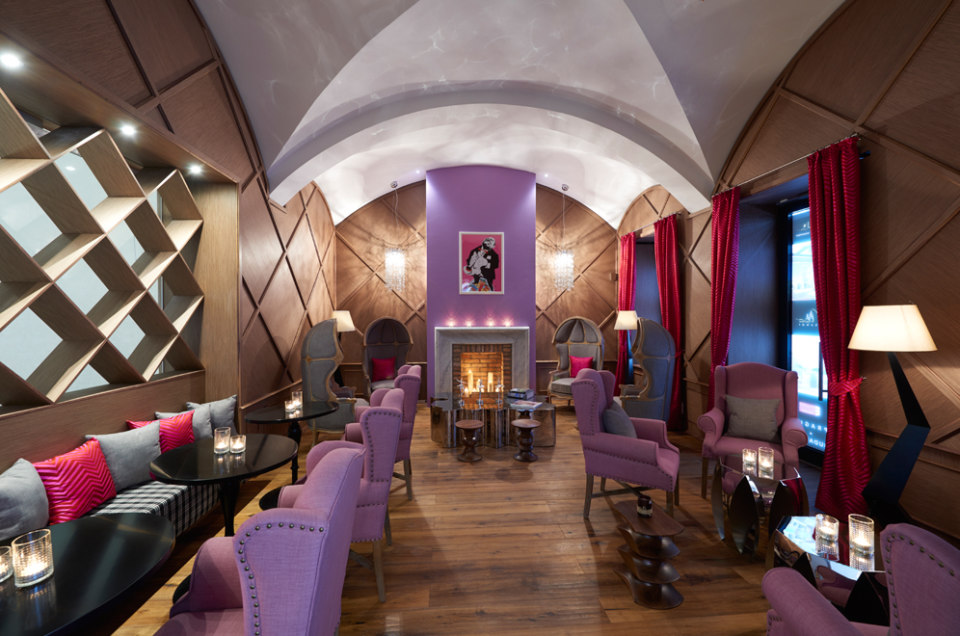 Opening in March 2015, the newest property from indie hotelier Henry Kallan is a full-on sensory experience, a 360 delight of sights, sounds and textures that's as visually stunning as it is soul soothing.
"Music is the universal language of mankind" – Henry Wadsworth Longfellow
Drawing inspiration from that guiding principle, the Aria Hotel Budapest is a brand-new luxury boutique hotel that creative types and music aficionados will adore.
Set in an iconic 1870s building on the Pest side of the Danube River, the Aria neighbors the world-famous St. Stephen's Basilica. The seven-story neoclassical facade was painstakingly rebuilt in limestone to restore it to its former glory with an exterior façade that exudes classic Hungarian elegance. The High Note Skybar, the only year-round rooftop garden terrace in Budapest, offers stunning views of the city's charming streets and plazas.
The interior is no less impressive, designed by Budapest master interior decorator Zoltán Varro to intricately blend classical and contemporary styles. The four wings (each with private elevators) are dedicated to the four major music genres: Classical, Opera, Contemporary, and Jazz, with each room featuring caricatures by internationally acclaimed artist Joseph Blecha to commemorate famous composers and artists such as Maria Callas, Count Basie, Bob Dylan, James Brown, and Hungary's own Franz Liszt. Guests have access to the hotel's extensive music library via iPads and flat screen televisions elegantly presented within a marble fireplace-style mantelpiece.
Adjacent to the Music Garden Courtyard, a seamless all glass enclosure with tiled piano path, is Teatro Aria, a beautiful space featuring nightly entertainment curated by Aria's Musical Director. Guests may enhance their stay with video performances including ballets, concerts, operas and musicals.
Amazing Amenities
Aside from just being surrounded by musical inspiration, the Aria includes a whole host of complimentary upgrades, including a daily "Here Comes the Sun" breakfast buffet, a wine and cheese reception in the afternoon, unlimited bottled water, newspapers, tea and coffee, high speed internet, and chocolates on your pillow at night. It's what service should be, music to my ears.
No Stranger to Theme Hotels
Part of the Library Hotel Collection, each of the small European-style boutique hotels in Manhattan and abroad has its own distinctive personality and charm. From the book lovers paradise, the Library Hotel to the French country Hotel Elysée, the jewel-like Moroccan motif Casablanca Hotel, and the retro chic Hotel Giraffe, all four New York City hotels have been a mainstays on the TripAdvisor Top 10 for more than eight years, beating out over 450 other NYC properties, while collectively racking up a number of other industry accolades. Built with the same focus on service and satisfaction, you can expect the same superior experience at the Aria Hotel Budapest.
Other Voices you might like