Andrew Merkel on Capturing Stunning Photos in Utah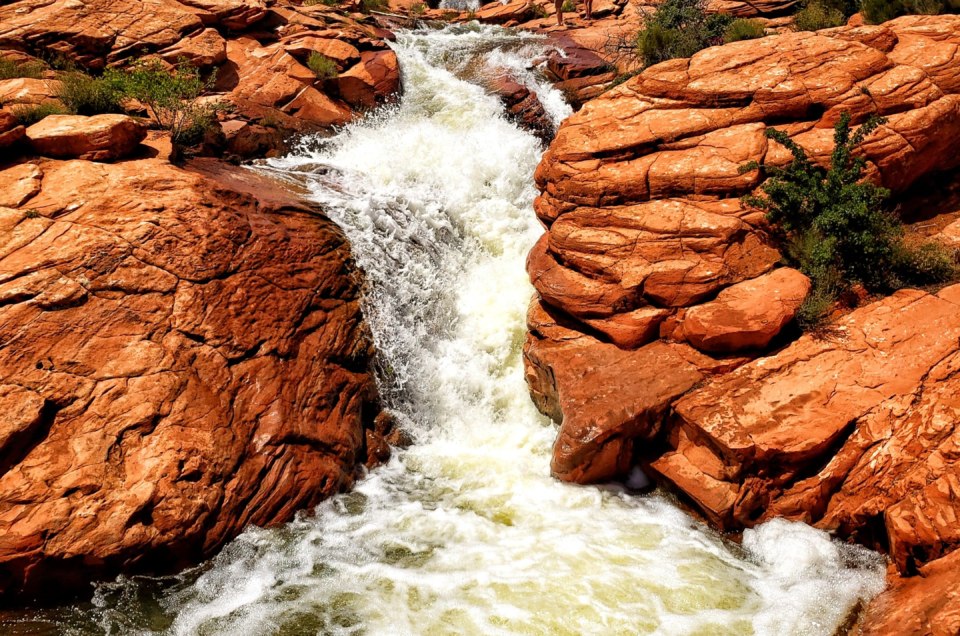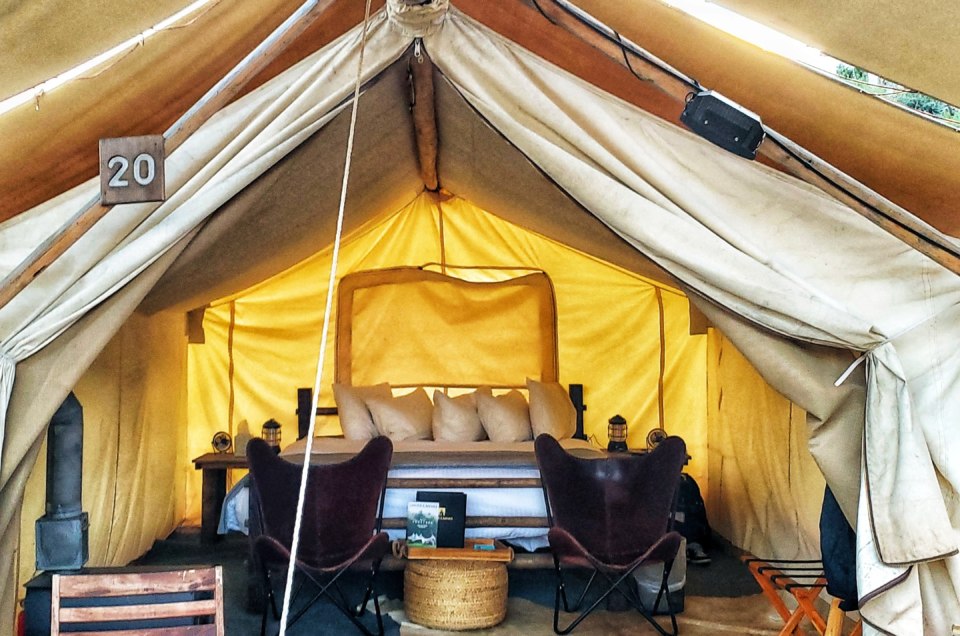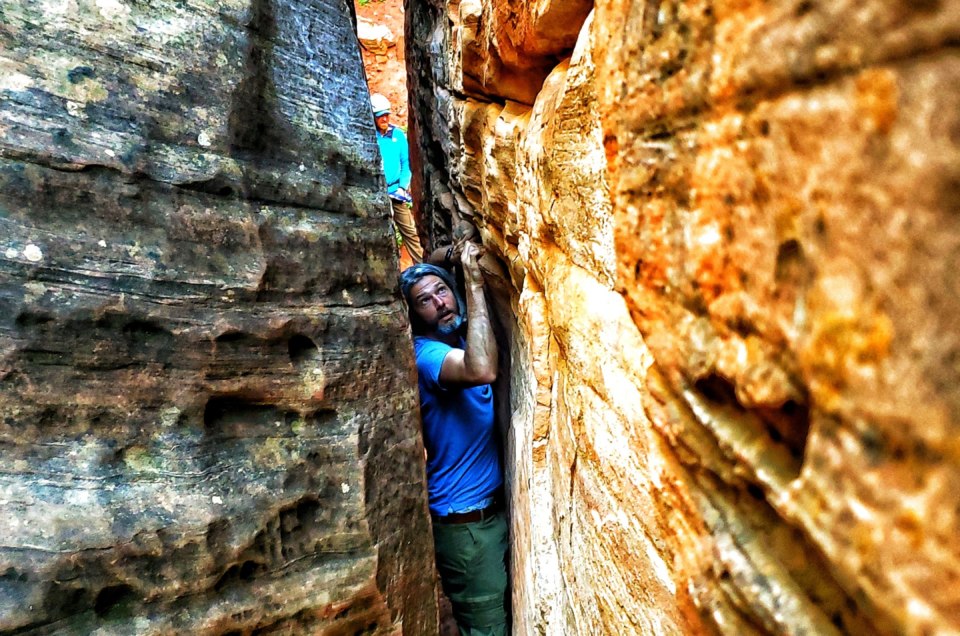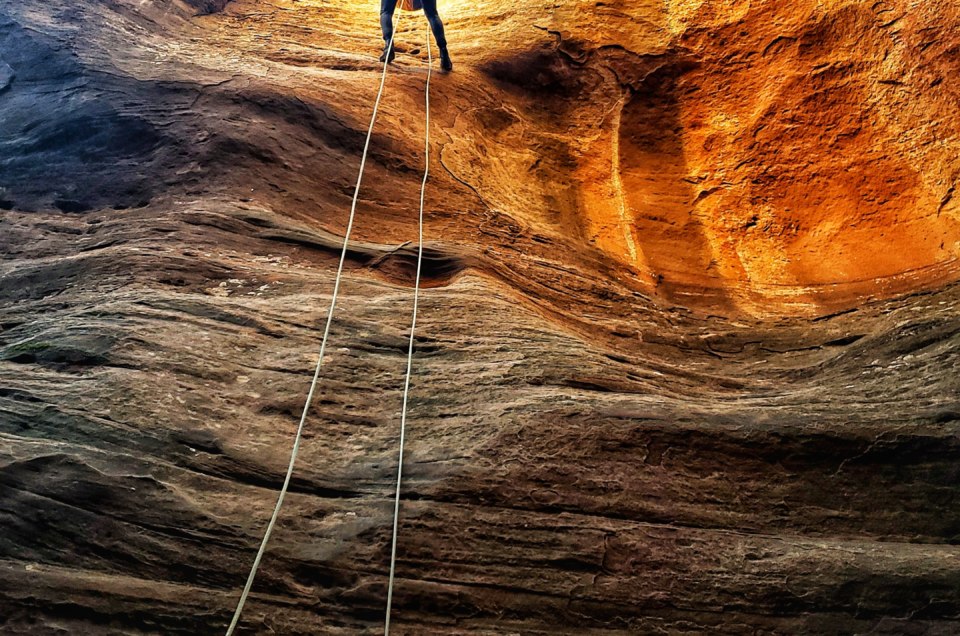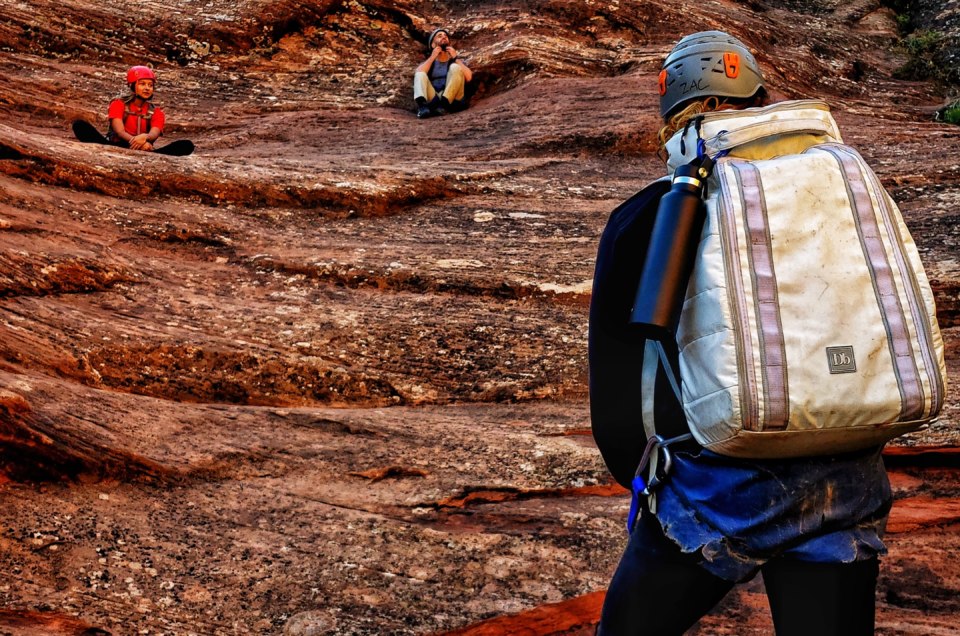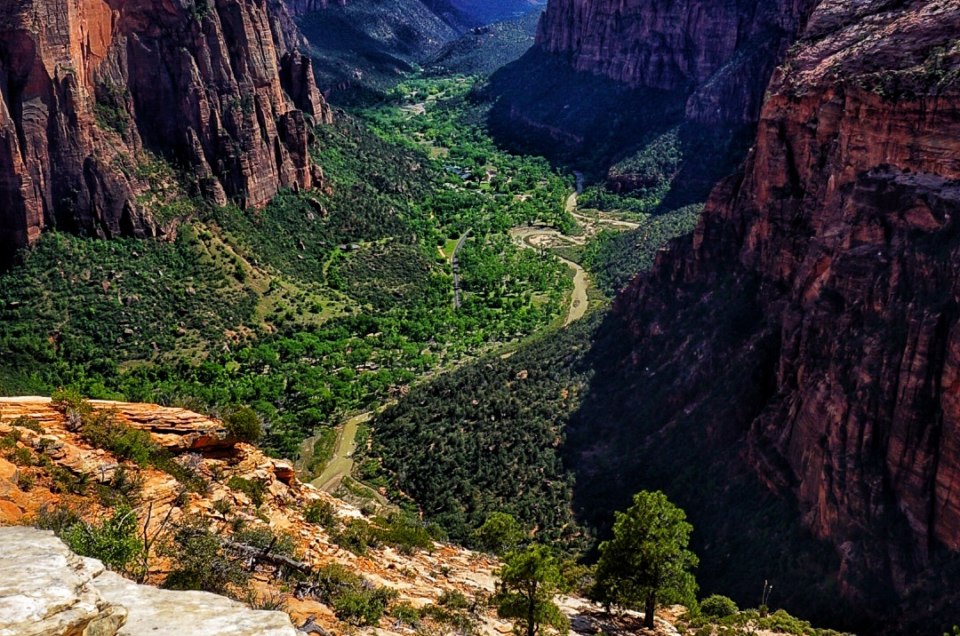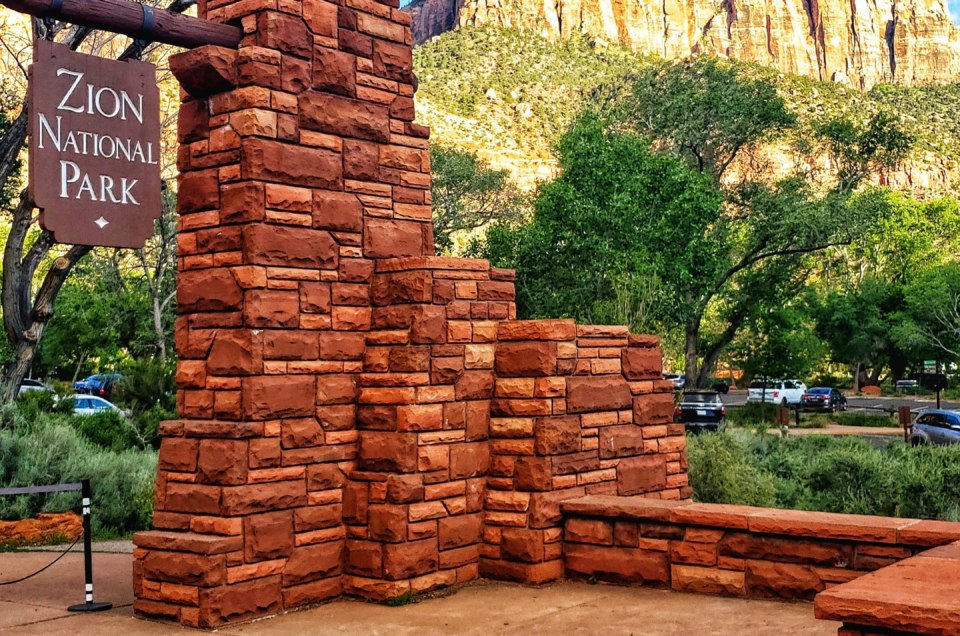 Hey Andrew! Thanks for chatting with us today!
You just wrapped up what looks like an amazing outdoor adventure trip to Washington County, Utah, can you tell us how you got into outdoor photography?
Amazing is an understatement! Washington County is beyond beautiful, and I couldn't recommend it enough. To answer the question, if you would have told me 3-4 years ago I would be a photographer, I would have laughed at you! I graduated with a Finance degree about four years ago and was on my way to living the corporate dream. After I graduated in Indiana, I moved to Seattle and everything changed.
After getting my first glimpse of the Cascade Mountains, I knew I had to explore them. Very quickly, I started hiking every weekend and day off I had. I was exploring some incredibly beautiful places and began posting pictures I took on my phone to social media. I got a ton of great feedback and that essentially launched my outdoor photography career. I caught the travel bug and never looked back.
Why did you decide that traveling the world was what you were going to do?
As I started to hike and explore in Washington, I couldn't get enough. The corporate lifestyle wasn't fulfilling me, and I knew I needed a change. So I thought to myself, "If you could do absolutely anything in the world what would it be?" My answer was to travel the world and somehow get paid to do it. After some lengthy research I decided that becoming an outdoor photographer and social media influencer would be the best route to accomplish my dream. I'm definitely an adventure seeker and staying in one place too long has always made me feel anxious since I moved around a lot as a kid as well. Traveling the world was the perfect answer, and I couldn't be happier with my decision.
What are the most important things to you to capture a beautiful image?
First I would have to say location, location, location. It isn't absolutely necessary, but let's be honest, it's much easier to take an amazing image with a stunning landscape. I put in hours and hours or research before any shoot and scope out the best locations, so I would say researching locations is very important. Along with location, lighting is a super important factor in taking an amazing image. Learning the best times of lighting greatly increased the quality of the images I took, and starting out, it was something I never even thought about.
There are a lot of technical tips that can be offered, but beyond more simple tips such as lighting and location, I always stress practicing. Photography is like anything else, and you have to put in the work to become great at it. Practice shooting at different locations and in different lighting. The more experienced you become, the better your work will become. If you practice and continue to learn more about photography you will make huge leaps in terms of skill.
Of all the destinations you've visited, which was your favorite and why?
This is the question I get asked the most and probably the hardest to answer! I've been fortunate to travel to every state in the U.S. and many countries around the world, so there are so many beautiful places to choose from. If I had to pick one though, I would say the Canadian Rockies from Banff to Jasper. There are a lot of places that blow you away, but the shear volume of incredible places in this region is shocking. Banff is super well-known and for good reason. We went for two weeks and barely scratched the surface of what the region has to offer. Places like Moraine Lake, Lake Louise, and Peyto Lake are super popular, but there are dozens of other top notch locations in the area so you have what seems like unlimited choices.
Your images of Washington County were stunning and it looks like everyone had a great time! What was your favorite part of the weekend?
That's another tough one to answer! I've had the Angel's Landing hike on my bucket list for years, so I'm inclined to say that. It was a lot harder than I expected, and those views are literally unforgettable! It was such an adventure, and we were so glad we got to do it. Along with Angel's Landing, I have to mention the insanely beautiful sunrise hike at Yant Flat and conquering a fear when we went canyoneering. Yant Flat was SO beautiful and I can't recommend it enough. The colors and landscape were just unreal. Canyoneering was probably the most fun, and it's always great to conquer your fears. I'll never forget walking backwards off of a 70 foot cliff in Zion National Park!
You guys got to go canyoneering, right? Tell us about that experience!
It was incredible! It was the first time we got the chance to try it, so we were a little anxious and not sure what to expect. We started slow by scrambling up some walls and navigating through the canyon. Once we made it near the top, we descended down a 70 foot wall via rope, which was quite the experience. Most of us were nervous, but with the encouragement of our guides and the rest of the group, we all conquered the wall and another similar one after that. We also got to try our hand at squeezing through some super tight slots between two walls which was both thrilling and hilarious at the same time. I was so happy we got to experience it, and couldn't have asked for a better group to go with!
What was it like being on this trip with the other adventure photographers?
It's always a great experience to get to practice and collaborate with your peers. It's even better when you get to create friendships with them, as well. I couldn't have asked for a better group of photographers or adventurers to share the trip with. From hiking, canyoneering, shooting, and just hanging out, it was all a blast. We all were able to exchange tips and tricks of the trade while having the time of our life exploring some of the countries most beautiful spots. What more can you ask for!? I'm still in touch with all of the influencers there and can't wait to collaborate again with them.
This wasn't your average campground experience, right? Where were you all staying and how was that?
It definitely wasn't average, and now I can't go back to regular camping! Just kidding, well kind of anyway. Our experience at Under Canvas Zion was one to remember, that's for sure. This was my first "glamping" experience, and it will be hard for future campgrounds to compete with it — everything from the views, the room, and the service was top notch. Sleeping under the stars in Zion and waking up to those world class views is something everyone should experience in their life. The service at Under Canvas was incredible, they made sure that we had everything we needed, and that our experience there was incredible. It's definitely somewhere you should check out if you haven't been before and will be my first choice for a place to stay when I return for my next trip
If you were to go back to Washington County, what would you try to do next?
We are actually planning another trip to Washington County because it was so beautiful and there was so much to see. Spending more time within Zion National Park is at the top of the list. We were fortunate enough to hike Angel's Landing, but would like to explore the Subway and the Narrows next time, too. Observation Point is another spot in the Park we want to see. Zion is SO loaded with prime spots we could spend a week there and never have a dull moment!
Outside of Zion, I would want to do some exploring and shooting around Sand Hollow State Park. The contrast between the bright blue water and the vibrant red sandstone would make for a perfect landscape. Whether we would go cliff jumping, boating, or just relaxing at the beach, it looks like a great way to spend the afternoon. If we were looking for something fun to do indoors, the Tuacahn Center for the Arts and the St. George Dinosaur Discovery Site both look awesome! It's always fun to learn about the culture and history of the incredible places that we visit. Either way, we are super stoked to get back and see more of what Washington County has to offer!
What are one of two tips for our readers wanting to take trips like this?
I want to deliver some super practical advice that brings readers value. My first tip would be to DO it! Find a way to make time and set money aside to visit the places you've always wanted! Trips where you hike and explore can be done super cheap if you really want to go. I will always remember this trip, the places we explored, and the awesome people I met. If you are on a tight budget, you can drive, sleep at campgrounds/your car, and bring food to cut down the budget. I've done a TON of low budget traveling and to be honest, it's way more fun than flying, staying in a hotel, and blowing a bunch of money. Where there's a will, there's a way!
To plan ahead, do your research on Google and Instagram. Find a location like Washington County where you can get a ton of bang for your buck. In a few days, we explored at a handful of "once in a lifetime" locations. If you're really strapped for money, you can search for free campsites online, they are everywhere. If you absolutely can't make it to an incredible location like Washington County, then find somewhere near where you live and make the best of it! I promise you will remember exploring the outside world more than watching Netflix or going out to the bar. Trust me, I've watched a ton of Netflix and spent a ton of time at the bar, too! If you have any questions don't hesitate to reach out, I'm always down to help a fellow adventurer find their way!
This post was in partnership with Visit St. George.
Other Voices you might like