Aida Mollenkamp Dishes on Northern England's Local Flavors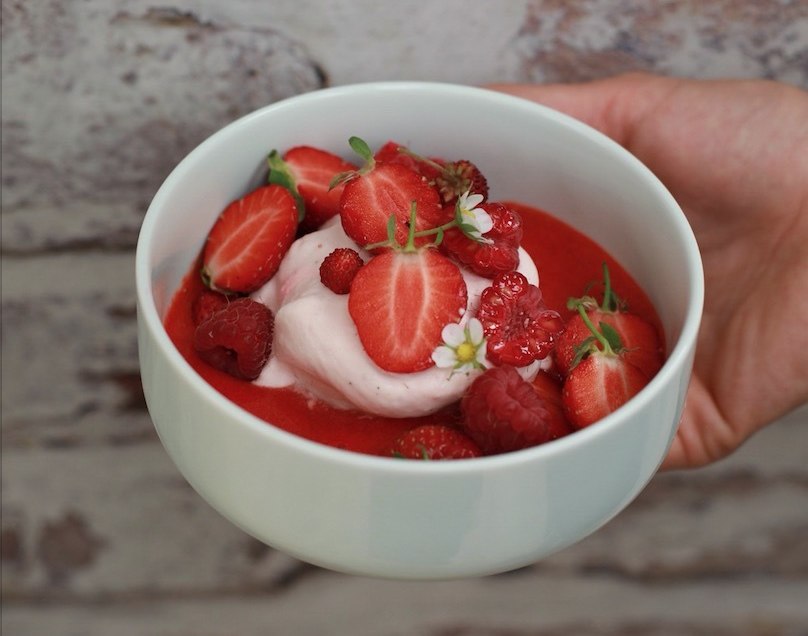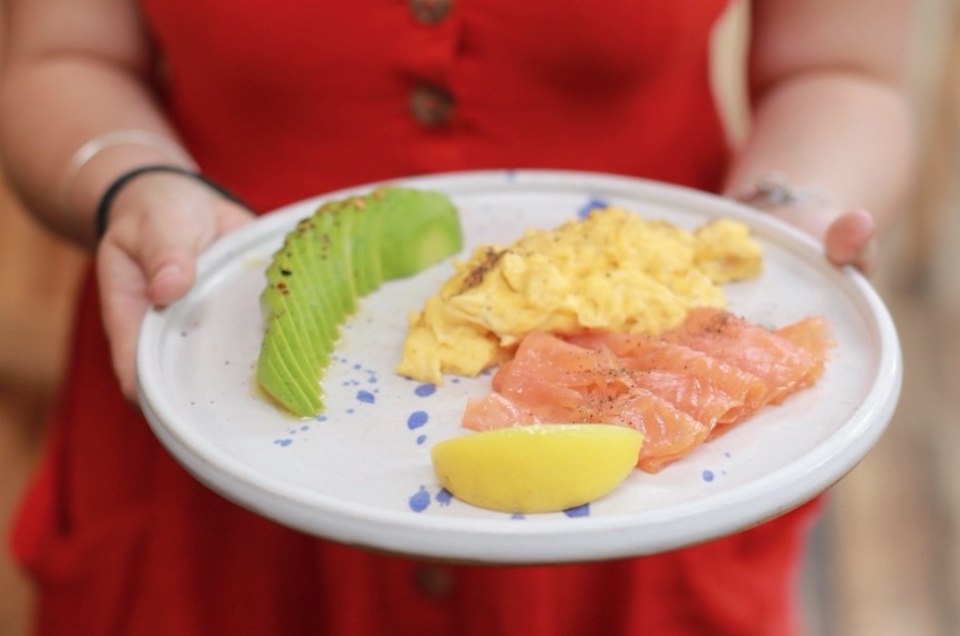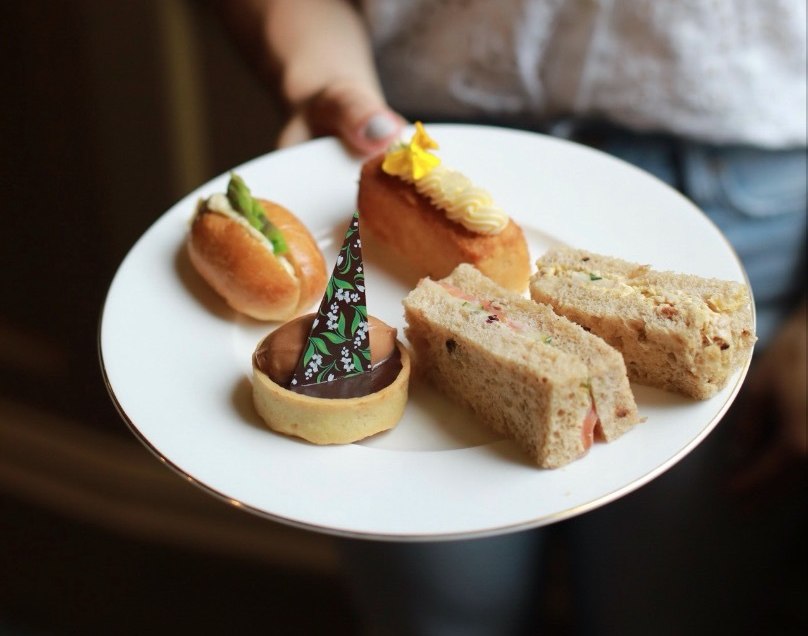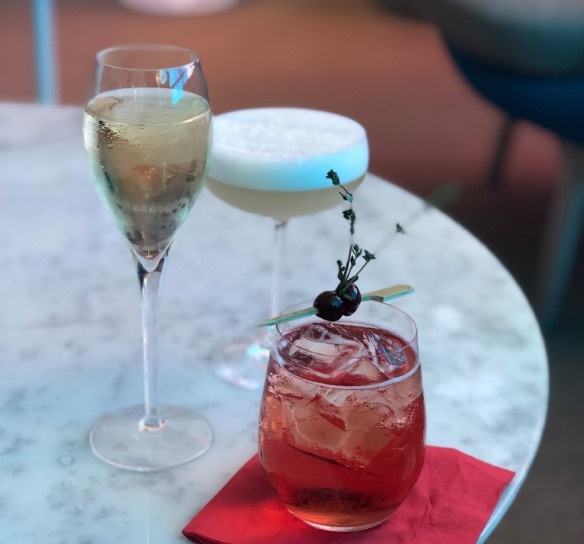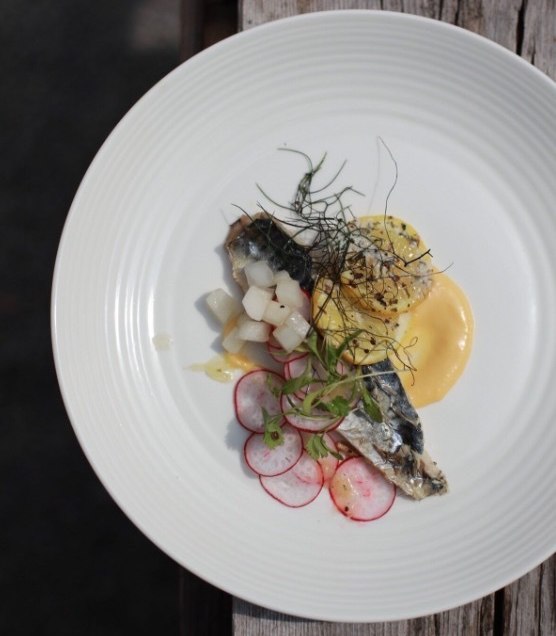 Travel expert and cookbook author Aida Mollenkamp is quick to tell travelers the best way to truly get to know a place is through the food. When Travel Mindset partnered up with airline Virgin Atlantic, the city of Manchester, and VisitBritain to showcase the best of Northern England, we knew Aida would be able to highlight the diversity between the countryside meals and the ritzy city bites the country has to offer like no one else. During her five-day trip to Manchester, England via Virgin Atlantic, Aida uncovered the best markets, coolest cocktails and cutest eateries. Read on to learn why she says the region is at once creative and classic — and a must for any foodie.
Hi Aida! Thanks so much for joining us today! Could you tell us a little bit about yourself and how you got into travel writing and photography?
 Thanks for having me! Well, to understand me, we need to talk food because all roads in my life lead back to food. I've been working the food world — as a cook, recipe developer, editor, author, and on camera — my whole career and even the travel and photography parts of my job evolved out of food!
The photography part came about because I was working as a food stylist at CHOW magazine and kept asking the in-house photographer hows and whys. Eventually, he told me, "you're not going to learn until you start to shoot." That was over five years ago, and I've had a camera with me ever since. But, to be honest, I started photographing food and recipes so it took me over three years before I even thought to take the camera outside and use to chronicle my adventures.
The travel aspect happened when I started writing my cookbook Keys To The Kitchen and I realized that every single recipe in the book was a love letter to a place I'd been. I started making an effort to cook with a local every time I traveled to a new spot and that evolved into where I am now: the founder of Salt & Wind and helping food lovers taste the world.
 How would you describe your travel style?
I'm a curious planner. That's to say I do lots of r&d before I go (reading guidebooks, stalking Instagrammers, searching Pinterest) and I plan out where I want to stay and book any things that must be done in advance, like hard-to-get reservations or performance tickets. But, then I give myself a few hours every day of free time so I can just wander and explore. That combination makes it so I don't feel totally frenetic but still can let the trip reveal itself and find its own rhythm.
Virgin Atlantic offers nonstop flights from San Francisco to Manchester, making it a breeze for travelers to dive straight into an adventure. How would you describe the experience of flying with Virgin Atlantic?
Fun! I always like traveling on airlines that have personality and that give you a sense of the place you're going before you arrive and Virgin Atlantic does just that! It all starts with the colorful Clubhouse at SFO that feels like you stepped into the UK with every detail – from Wimbledon-inspired cocktails to music by English artists piped over the speakers – screaming, "Hello, you've arrived!"
One of the highlights of Virgin Atlantic happens before the flight even takes off! Can you tell us a little bit about the Clubhouse and the in-flight service? As a foodie, was it worth it?
I totally agree – the San Francisco Clubhouse is a place you wouldn't mind having a long layover. Yes, I love trying new flavors but, before I travel, I'm on a mission to have lots of fresh, healthy food so that I'm well fed before takeoff.
I ended up having not one but two(!) meals at the Clubhouse and as many cocktails. There were flavors that ranged from a twist on a traditional English lunch – the Ploughman's – with roti, crudité, and cheese to seasonal salads to cocktails inspired by England (in fact, the bartender whipped up a Man-Fran as a nod to the San Francisco-Manchester route were about to fly)! It's a really fun way to get relaxed and ready for the journey ahead.
You've spent a lot of time in Southern England, but this was your first time really getting to dive into Northern England. What were your first impressions?
The theme of this was "hospitality" for me, and it wasn't just with the airlines and hotels. Every single person I met along my trip was beyond kind, helpful, and just so excited to share their corner of England with me. I L-O-V-E London but sometimes those bigger cities can leave you feeling a bit detached from the locals. That was not the case at all in Northern England.
My favorite moment was when we got to the Lake District and were trying to figure out how to best plan our following day. The hotel owner overheard us talking and ever so sweetly suggested he might have some ideas. He then pulled out coffee-table sized maps, multiple guidebooks, and even looked up the sunrise and the weather to determine the best route for us to drive the next morning. Well, he completely nailed it and that early morning drive around the lakes was one of my favorite moments of the trip.
Can you give us a quick overview of your five-day itinerary and tell us how divided up your time between the city streets of Manchester and the landscapes of the Lake District?
It was a Northern England itinerary that had a bit of city life and countryside. We spent two and a half action-packed days in Manchester — doing everything from watching England play in the world cup to a street art tour and afternoon tea — and then drove out to the Lake District for two and days of sightseeing, cooking local food, and snapping endless photos. We then went back to Manchester for a final night and spent it on the town with cocktails and dinner at the oh-so-chic Refuge restaurant.
One of the best ways to get to know an area is through its local cuisine. How did you dive into the food and drink scene while you were in Manchester? Did you get to take any cooking classes?
Of course, I'm super biased but I 1,000% agree that you don't really know a place until you've eaten there. On this trip, I not only ate everywhere from a casual café to a traditional afternoon tea but also I visited local markets and took a cooking class. The two local markets – Altrincham Market and Mackie Mayor – are sister markets with one in downtown Manchester and the other outside of town. They're a mix of new and old as they're in renovated buildings that have real history but then sell food and produce from local makers.
The cooking class was an all-day affair when I was out in Lake District. From mid-morning to midafternoon, I joined chef Peter Sidwell at his spot, the Keswick Cookery School. During the day, a group of six of us went between noshing on breakfast treats and flat whites to watching chef Peter demonstrate his skills to outright cooking ourselves. The multi-course feast highlighted so many local flavors and products that I walked away feeling like I had a crash course in Northern English food!
Did you pick up any specialty tips for English baking or cooking during your one-on-one session?
Every time I cook with someone new I pick up a new tip and my time with chef Sidwell was no exception. He showed me an elegant way to fillet mackerel and a few tricks he uses to make one of the best trifles I've ever had!
As a foodie, we have to ask: What would you consider some must-eats for first-time visitors to Manchester? What about in the Lake District?
 I've said it before but I really think going to Altrincham or Mackie Mayor markets is the must do. You can eat a bite at each of the stalls and really get an idea of the local flavors.
In the Lake District, I'm going to insist that you proceed immediately to Grasmere for gingerbread. The classic spot is Sarah Nelson's bakery, named for the women who opened the original gingerbread spot in town. This is not like any gingerbread we make in the States but more like a graham cracker-gingersnap hybrid that's chewy, crumbly, molasses-y, and sooo gingery. There was a line around the block when we got there and it was so worth the wait.
Want to recreate Aida's trip? You too can book a seasonal nonstop flight from San Francisco or Boston to Manchester via Virgin Atlantic. From there, it's easy to access the best of Northern England. Click here to begin planning your #ItAllStartsinManchester vacation with VisitBritain. 
Other Voices you might like