6 Adventures in West Virginia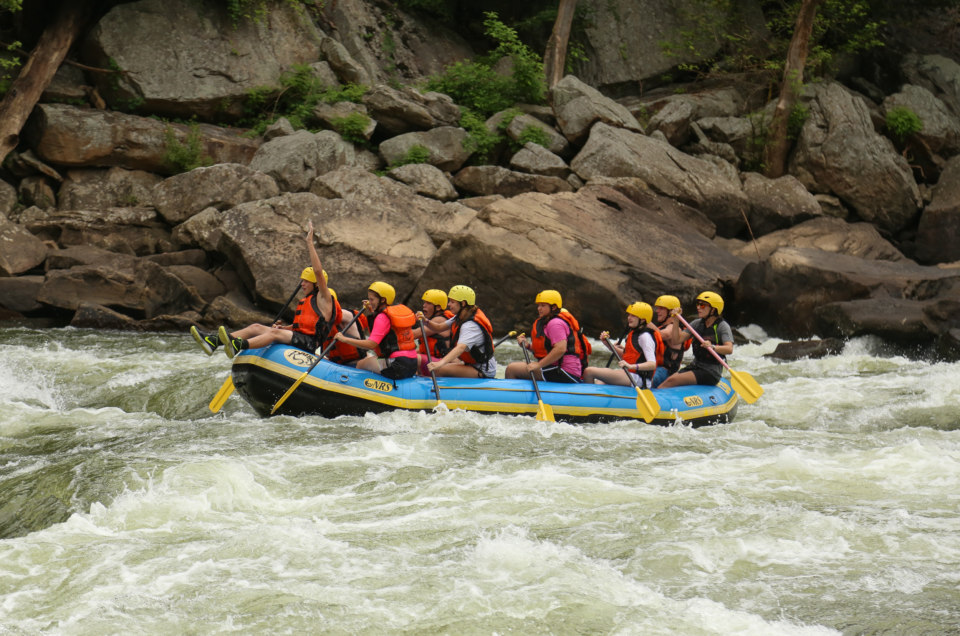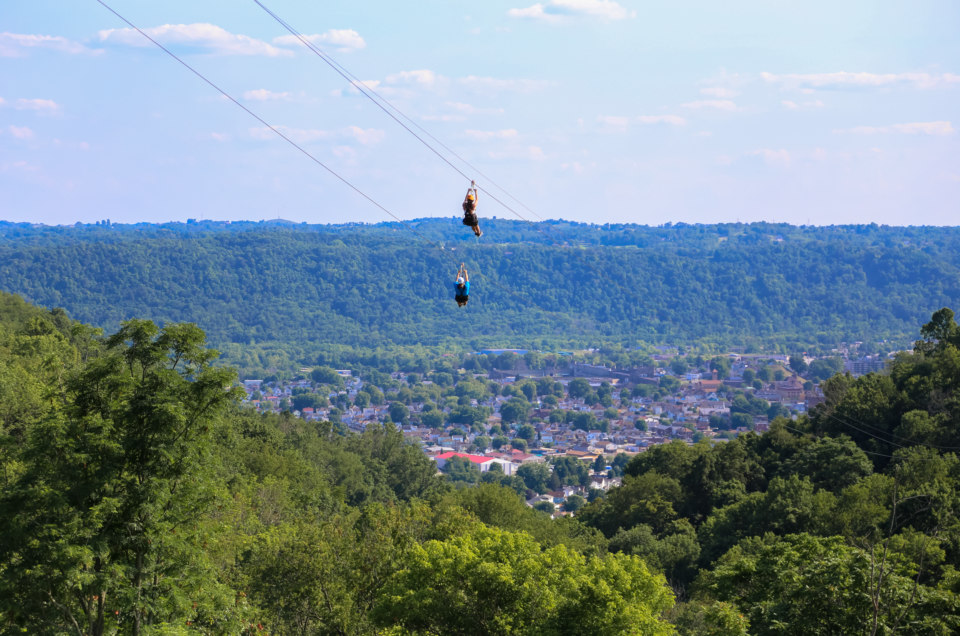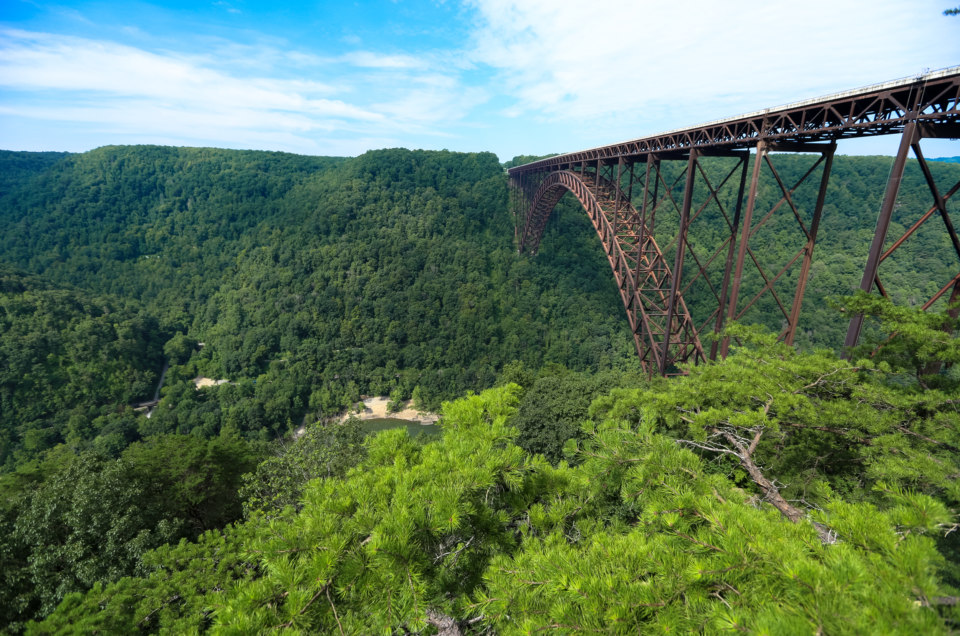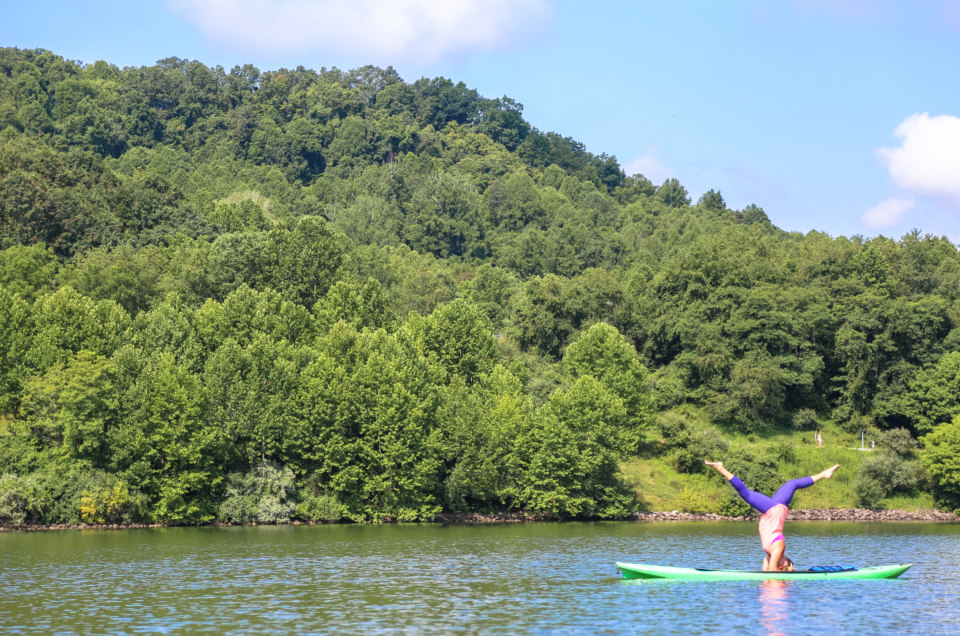 West Virginia's history may be deeply rooted in coal mining, but present day, it's making a name for itself in the world of adventure activities and extreme sports. Here are six surges of adrenaline not to be missed the next time you're cruising through the lush greenery of the Mountain State—consider it your bucket list guide to West Virginia.
SUP at Stonewall Resort
This lakeside resort tucked inside the Stonewall Jackson Lake Wildlife Management Area is rife in water sports like standup paddleboarding, and the glass-like water of the West Fork River is the perfect temperature for getting your feet wet, quite literally. Not interested in a core workout via SUP? Stonewall has plenty of other activities on offer, including kayaking, canoeing, water bikes, Segway tours and 18 holes on the Arnold Palmer Signature Golf Course. Or take advantage of the R&R time to unwind and check into the spa for the afternoon.
Ziplining in Morgantown
The epitome of a college town, Morgantown residents love any chance to get outside, and WVU's Outdoor Education Center offers excuses in spades. Not only is the center outfitted with four ziplines, but it's got a full canopy tour experience complete with seven tree-based platforms, an aerial bridge, an aerial ladder, capped off with a 45-foot rappel. It's the perfect way to get your energy level up before mellowing out in the evening at any of the city's cozy craft breweries.
Hiking North Bend Rail Trail
Seventy-two miles of former railroad-turned-hiking trails crisscross their way through western West Virginia as part of the American Discovery Trail. The multi-use recreational trail is operated by West Virginia State Parks and peppered with a number of old railway tunnels that make for great photo stops, in addition to plenty of Civil War history.
Whitewater Rafting the Gauley River
Boasting 70 rapids up to Class V—the Upper Gauley River, which drops more than 335 feet in less than 13 miles—is one of the best spots not just in the country, but in the world for whitewater rafting. It's a thrill unlike any other, but not recommended for the faint of heart.
Aerial Rope Course at Grand Vue Park
Perched high above the rest of Marshall County, this sprawling recreational area in Moundsville boasts a seven-element rope course that will have you ready to compete on American Ninja Warrior when you're through. Combine it with a Zipline Canopy Tour for the ultimate sky-high fun. For large families or groups of friends, the 11-element team-building challenge course—comprising the Wild Woozy, Mohawk Walk, Space Web and more—is a great way to get to know your traveling companions on a more intimate level.
Rappelling with Adventures on the Gorge
This adventure resort overlooking New River Gorge is not for the lazy traveler. But testing your wits at the aerial ropes course, sneaking around your opponent in ambush paintball and off-roading atop an ATV through 8,000 acres of lush forest and soft, muddy terrain are perfect pastimes for the active traveler. The climbing and rappelling outings are among the most popular, thanks to the steep rock walls and the breathtaking panoramas they offer of the Gauley River and stunning steel arch of the New River Gorge Bridge.
In partnership with Wild, Wonderful West Virginia
Other Voices you might like