A Bucket List Trip to Yellowstone National Park
Photo Credit: Jade Broadus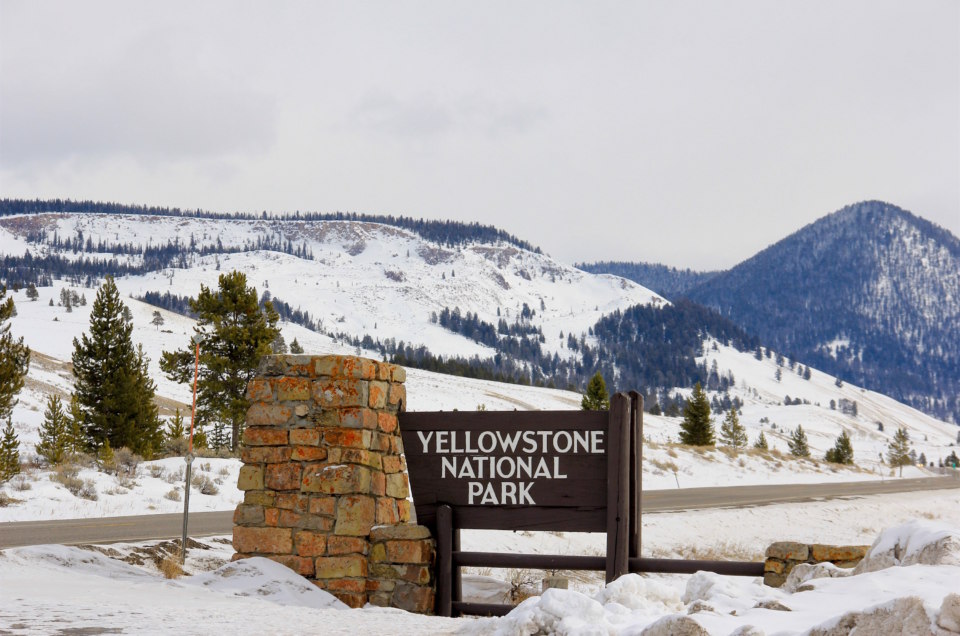 Photo Credit: Jade Broadus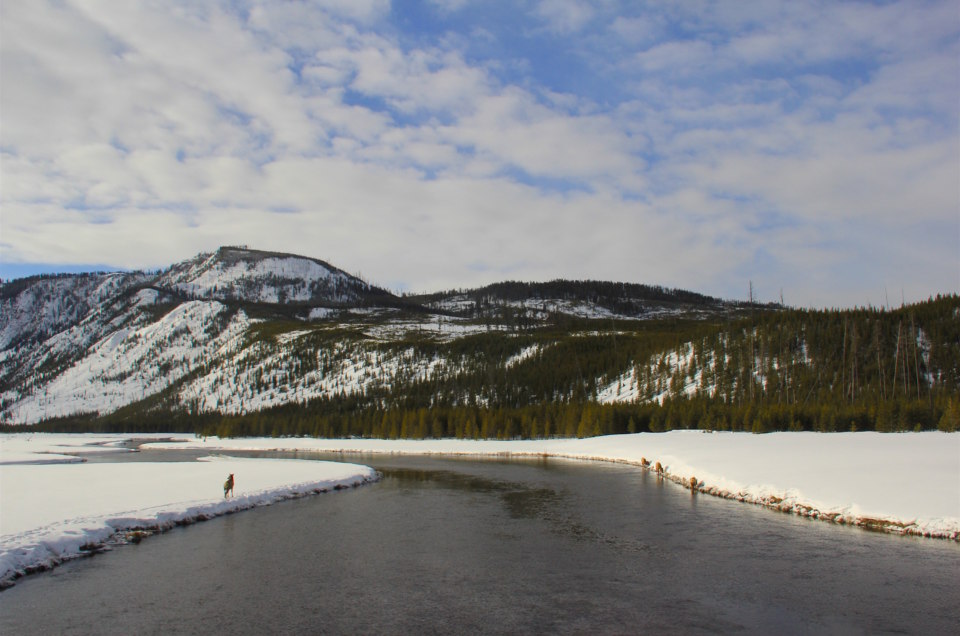 Photo Credit: Jade Broadus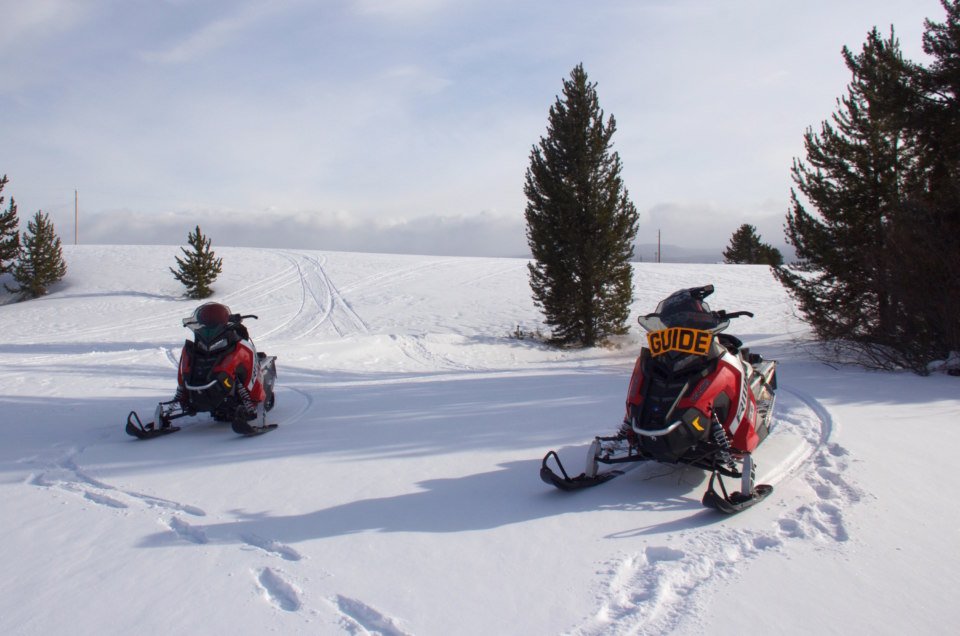 Photo Credit: Jade Broadus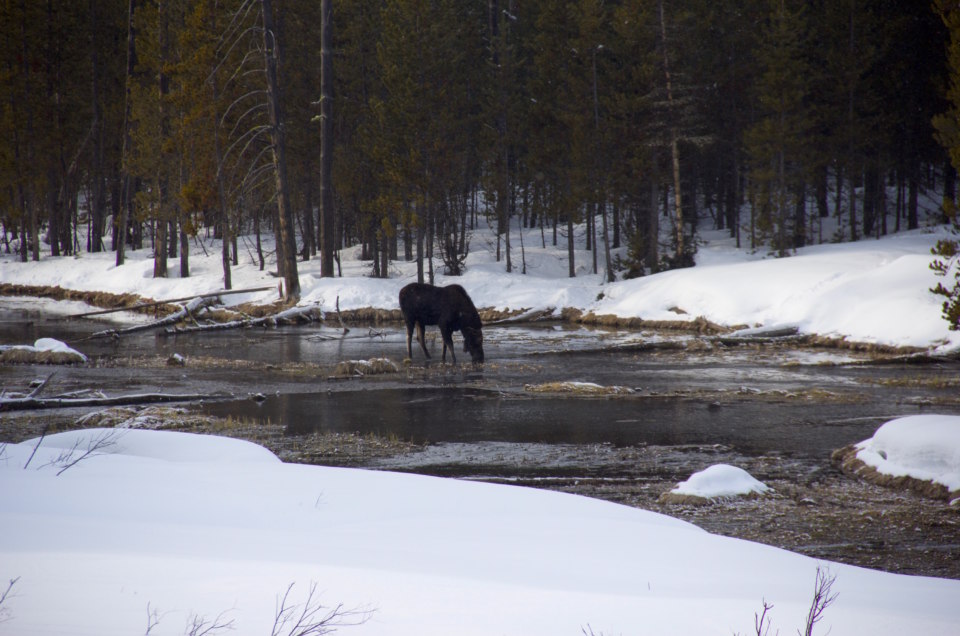 Photo Credit: Jade Broadus
Produced in Partnership with West Yellowstone
Atop many traveler's bucket list is a visit to America's first national park. Old Faithful, the Grand Canyon of Yellowstone, Lamar Valley (commonly known as America's Serengeti) are just some of the well-known landmarks that have lured travelers to Yellowstone National Park over the years, including 4.4 million visitors in 2016 alone. Despite living on the West Coast (a mere 4-hour flight to Montana), I had yet to visit this magical national park until late February of this year. Boy, did it live up to the hype.
Yellowstone National Park spans the three states of Wyoming, Idaho and Montana and stretches nearly 2.2 million acres. It's home to elk, bison, moose, black bears and grizzly bears, plus deer, trout, Arctic Grayling, and swans. As a result of all the wildlife, the park is lined with cars packed full of eager tourists from late spring to early fall.
While the park sings with new life in the springtime, the winter months are when the park truly shines — quite literally from all the snow. The cold temperatures bring huge snowfalls and freeze some waterfalls. Still, the animals are there, walking across the seemingly endless tundra. With the access into the park limited to snowmobile or snow coach tours, the crowds are fewer and far between, which means you're bound to get a unique view of the park and those famous landmarks.
Photographer's Tip: Book a tour on one of the vintage (but fully restored) snow coaches from the 1950s. The top-out tops allow for you to snap a photo without a window glare in the way. Plus, it feels like you're on a wintertime safari.
My first experience of the park was via a large 10-passenger snow coach van with speeds that max out at about 25 mph. Departing from my cabin at Hibernation Station in West Yellowstone, a luxury western themed two bedroom with fireplace cabin and my home away from home for three days, I joined six other travelers for our first trips into the park.
Our route would take us around the upper end of West Yellowstone, stopping at three waterfalls and the Grand Canyon of Yellowstone before circling back. Along the way, our guide shared tidbits about Yellowstone's tidbits and how the park operates in the winter, which animals called this area home, and, of course, answered any questions we had.
Within about three minutes of driving into the park, we came across a few other snow coaches and snowmobiles parked on the side of the road. We quickly learned this usually meant one of two things: an animal sighting or a bison traffic jam. We would experience several of each throughout our full-day tour and it was something that never lost its excitement.
Our first animal encounter was of an elk drinking next to the Madison River. He was a mere 20 yards away from us, huge and awe inspiring, gently and slowly grazing the riverbank. To say that I was giddy to see my first animal in Yellowstone was a bit of an understatement. The squeal I let out when I saw the antlers was something like a kid on their first Disney ride. Unfortunately for my fellow travelers, that was not the only time they would hear that sound throughout the day.
On the other side of the river was a small herd of bison slowly walking one after the other. It was my first time seeing a bison in the wild. Even though temperatures were around seven degrees that day, I spent every last second just breathing in that moment.
During the full day, we witnessed coyotes running around a herd of bison, a moose sipping from a spring, four deer crossing a snowy path to reach another part of the river and several bison traffic jams. Birders got to see trumpeter swans, Canada geese, two bald eagles and hawks. It was everything my animal-loving heart could desire.
Beyond the animals, our group loved seeing the waterfalls. Even with some of the falls frozen over, the vista points were close enough so that you still got to feel some of their spray. On our way out, the geysers and hot springs were loud and haunting as snow fell down around us. It sounded as if a train was right behind you, never fully passing by.
Planning your trip:
Make West Yellowstone your home base for exploring Yellowstone National Park. The town is only three minutes outside of the parks entrance, and has everything from luxury cabins to budget hotel offerings, plus tour operators and restaurants to fill you up after a long day out exploring. (Check out our travel guide for where to stay, what to do and where to eat.)
While some items on your bucket list are easy to cross off after one visit, Yellowstone National Park is definitely one that needs multiple visits during every season. My winter visit exceeded every expectation, and I can't wait to return during spring or summer one day soon.
Other Voices you might like