Twisted History: Pretzel Making in Pennsylvania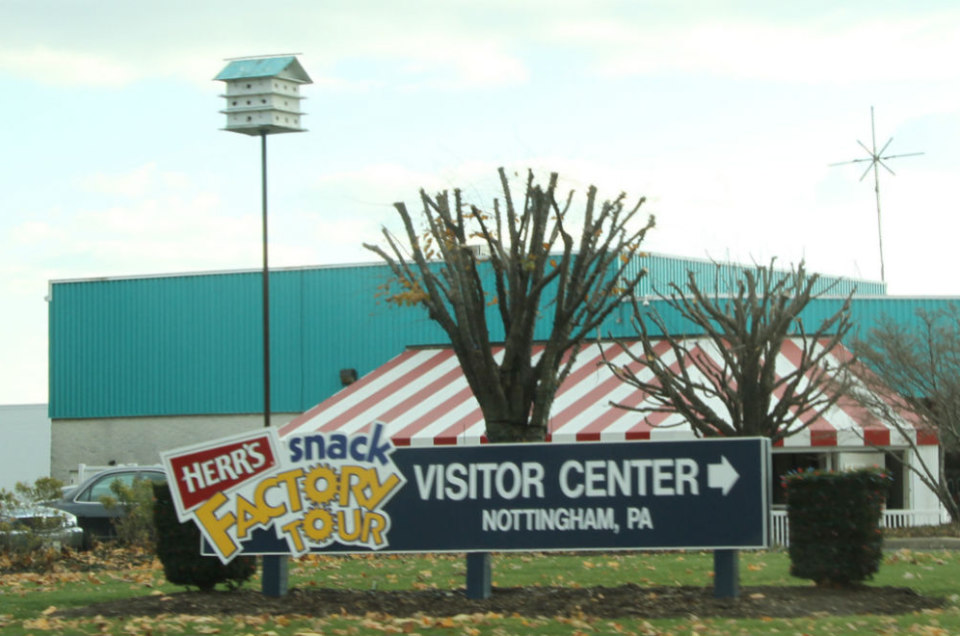 Herr's factory is fun for the kids by bootbearwdc on Flickr.com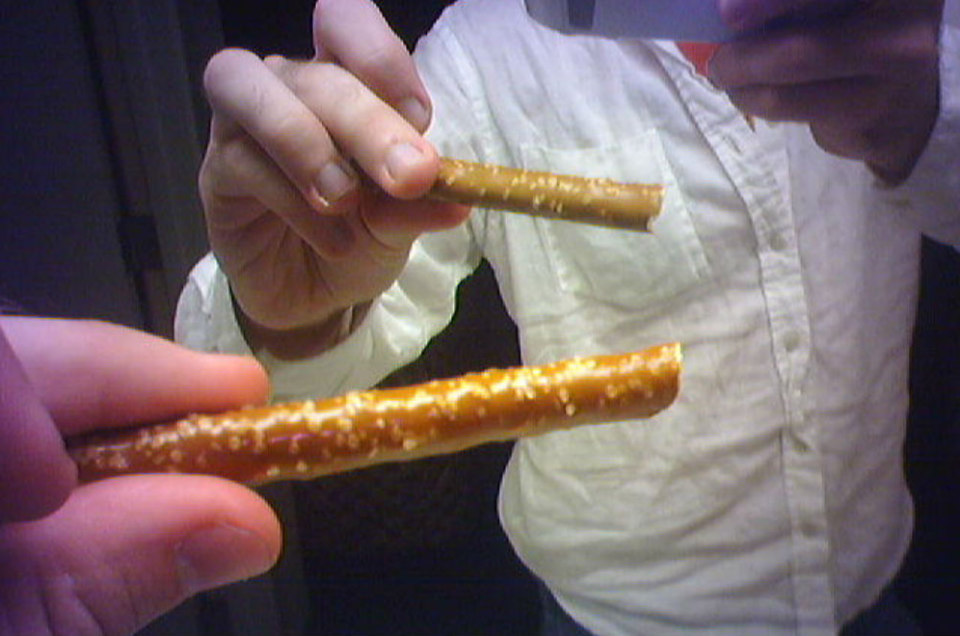 Snyders of Hanover by nickgray on Flickr.com
Take the kids to Pennsylvania Dutch Country to discover the tasty history of salty snacks
It would take more than bucolic countryside to get my kids toPennsylvania's Dutch Country. It would take the promise of lots of snackage. Fulfilling our end of the bargain, we road-tripped along the "snack food corridor" connecting York, Lancaster, and Chester counties, stopping for free factory tours at several packaged food companies.
The main attraction on these tours is watching the production lines, because you and your kids get a first-hand, start-to-finish look at how some of your favorite foods are actually made. You'll also get tasty free samples, and the chance to shop for discounted treats in the on-site outlet stores.
But there's also a history lesson to be learned along the way, especially in the case of pretzels. With its origins in Germany, pretzel-making found its way to Pennsylvania more than 150 years ago. To follow the chronology, visit these sites:
America's long history of commercial pretzel production began in 1861 at the Julius Sturgis bakery in Lititz, PA. The house itself is even older; a 1784 stone structure which had musket firing windows in the cellar to ward off Native American attacks.
On the 20-minute tour, we learned how hard pretzels were invented when Sturgis accidentally left a batch of soft pretzels in the oven overnight. The kids' favorite part — a hands-on lesson in pretzel twisting with a piece of dough. At the end of the tour, they got an "official pretzel twister" certificate and a bag of mini pretzels.
Other long-standing regional pretzel bakeries include several in Hanover. Wege of Hanover, established in 1874, is not open for public tours, but you can find its products at the Martin's Potato Chips factory outlet in nearby Thomasville. Revonah Pretzels ("Hanover" spelled backwards) has been hand-rolling sourdough pretzels since 1935. If you're intrepid enough to locate the small building in the middle of a mixed residential and industrial neighborhood, you can watch the bakers feed small batches of hand-rolled pretzels into the original coal oven on wood paddles. The difference of hand-rolling is evident in the taste and heft of these treats. We purchased inexpensive bags of broken pieces, or "brokes," and crunched happily on the light and airy bits.
Snyder's of Hanover was established in 1909, but today's tours take place in the huge plant it opened in 1998 and doubled in size in 2007. This is where our kids got a look at modern production processes, as our guide led us through the halls overlooking the floor. We were mesmerized by the automation of conveyor belts carrying dough through ovens, dropping pretzels bags, putting bags into boxes, and transporting boxes to the storage warehouse.
Even though the UTZ facility calls its self-guided tour the "Chip Trip," you'll still get to see where its pretzels are made. After learning a little history through photos of Bill and Salie Utz in 1921, you make your way down banks of windows overlooking the production room. There are several stopping points with buttons to push for piped-in narration about the step-by-step process of making the snacks, inspecting them, packaging the products, and conveying them to the warehouse.
The most entertaining factory tour for young children is Herr's in Nottingham, PA, although the main focus here is on potato chips. Jim Herr founded the company in 1946, and it wasn't until 1981 that the company began producing pretzels. But our kids naturally responded well to the video greeting from "Chipper" the mascot, and the chip samples offered warm from the oven. The tour does include a look at the pretzel area, where you can see a 100-yard stretch of pretzel twists, in rows of 20 to 24 across, marching toward massive ovens.
Before making this trip, check when the tours are offered. Some guided tours are only offered once or twice a week, and most of them only run on weekdays.
Other Voices you might like