7 Days in Morocco: The Perfect Itinerary starting with Marrakech
Gnawa musicians on a desert tour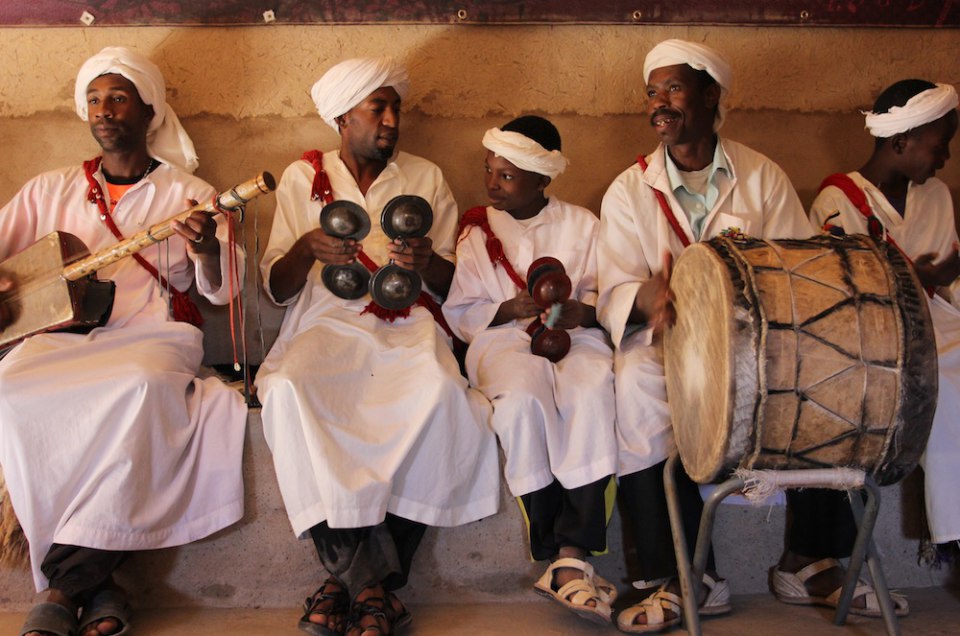 Gnawa musicians on a desert tour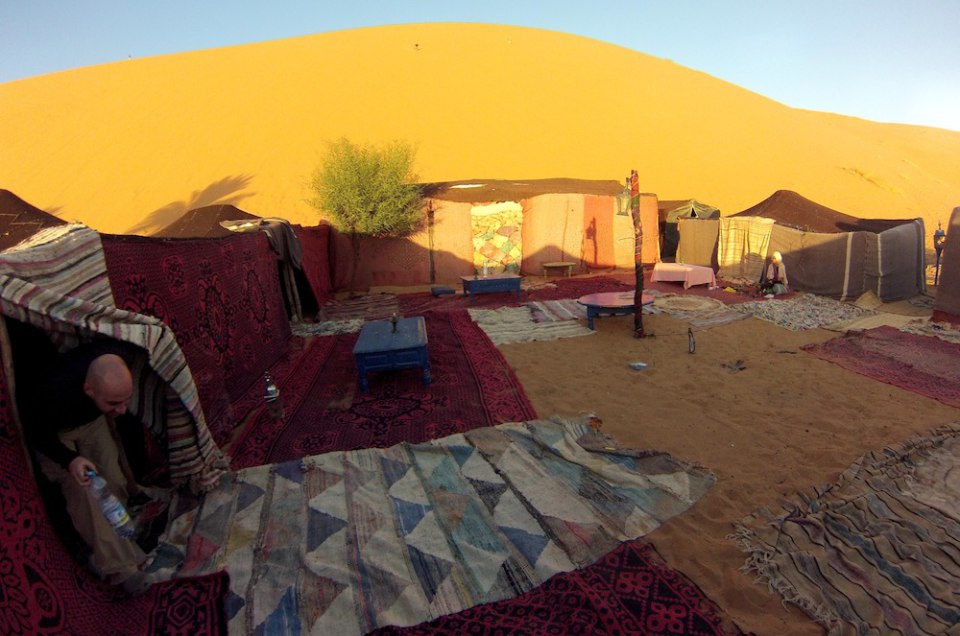 Berber tents on a camping desert tour with Authentic Morocco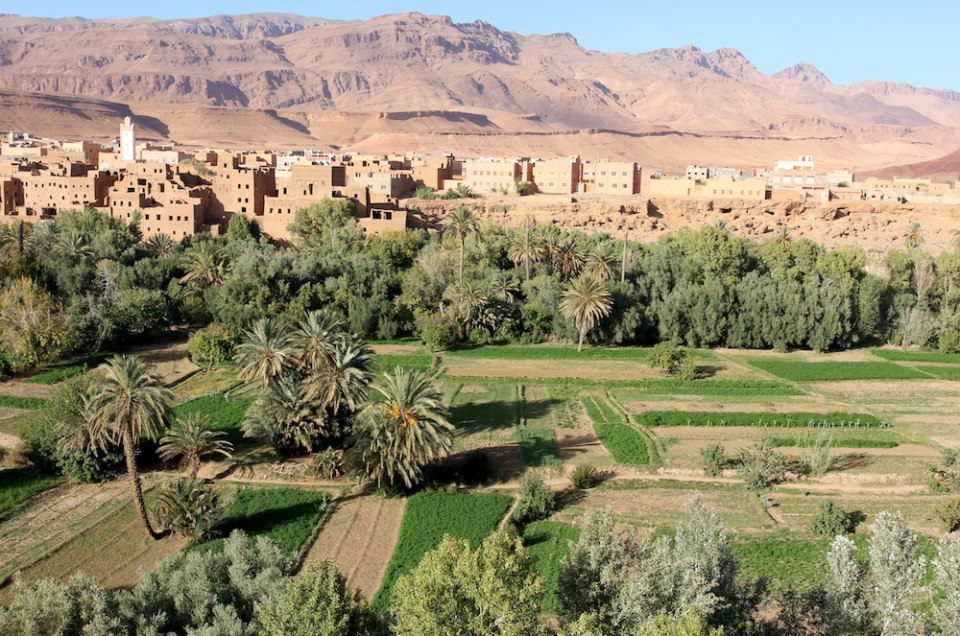 Authentic Morocco Tours, stop along the way to the desert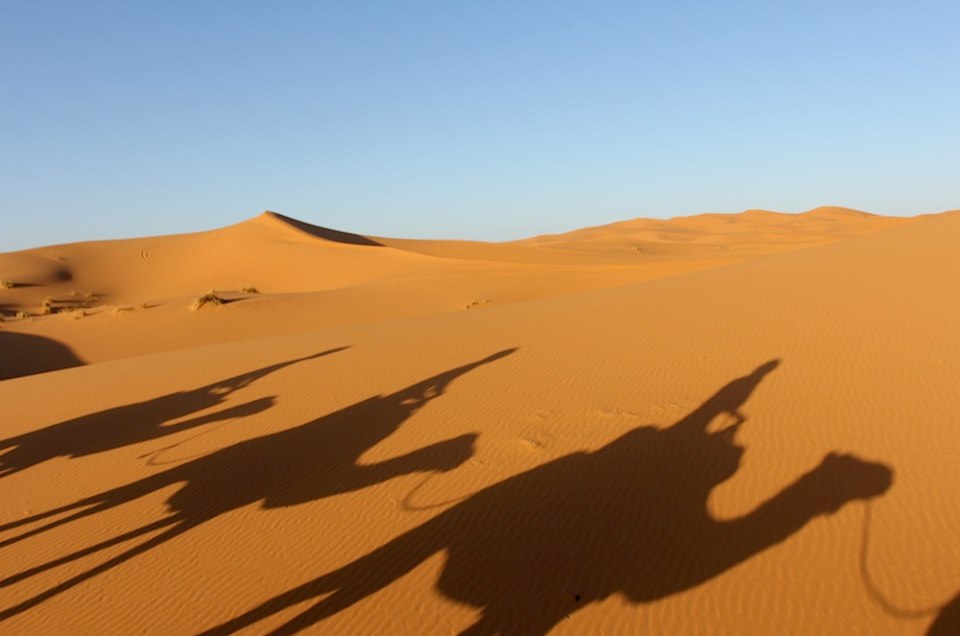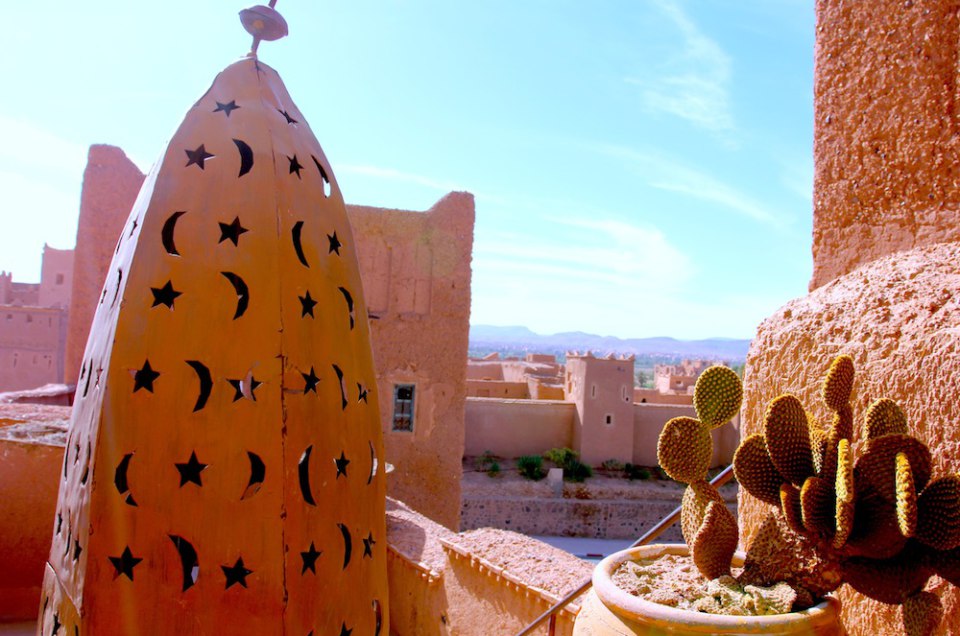 Stops along the way: Marrakech to Sahara Desert
There are a lot of organized tours of Morocco that set up every single detail of your trip to this North Africa country. If you like a little more flexibility in your vacations, consider a half organized, half unplanned trip with a visit to several major cities and include a desert trek tour.
Here are our suggestions for planning the best trip to Morocco in 10 days.
Day 1: Fly into Marrakech: Depending on where you're flying in from, you'll arrive late morning or early afternoon. Use this day to check into your hotel and get aquatinted with the medina and souks. Browse the shops, but don't buy- use this day to just familiarize yourself with your riad and the area. After an exciting day in the souks, plan on a fancy dinner at La Sultana, where you can feast on tagine, pigeon pie, and seafood dishes.
*Check out our favorite spots to stay in Marrakech.
Marrakech Day 2: Take a cooking class. Introduce yourself to the local foods of Morocco by learning how to make them yourself. Most cooking classes start with a tour of the souks and show you how to buy the vegetables and meats from the local sellers. Many riads and hotels offer cooking classes in the hotel. If you're staying outside of the medina, consider a cooking class at another riad or hotel to get yet another viewpoint of the city.
*Watch our favorite cooking class video.
Day 3-6: Desert Trek: Embark on a 4-day desert trek. It's about 10 hours out to the desert (with stops along the way) and you'll want at least 2 days at the desert to fully enjoy your experience. Don't rush yourself or the driver and let him take you to see some of the sights a long the way.
Picking the right tour for you:
There are many desert tours from Marrakech and Fes, and depending on the length of trip you desire, you can add a bunch of road trip stops along the way. We choose a shorter trek, only 3 days, with Authentic Morocco and wanted to experience as much as the desert as possible, telling our guide to skip some of the stops, if he could. With this itinerary, we would stop at Todra Gorge (another must-see in Morocco) before making it to the luxury camping site to spend the first night. On the second day, we stopped to have lunch with a local Berber family and saw experienced Gnawa music before meeting up with for our camel ride into the desert.
Day Trip Day 7: See the Three Valleys tour or the Ozoud Waterfall with a tour from Viator. Two of the best tours from Marrakech, both options give you a very unique perspective of Morocco after the desert tour and city life.
Have another day or two? Day trip: Essaouira. You can do this beachside tour one of two days. If you only have one day, no worries. Sign up for a guided tour and you'll be able to see the highlights of this town easily in 10 hours. If you have more time, plan to take the first SupraTours bus out from Marrakech and spend the night, catching the next morning bus back. This way you can enjoy the nightlife and try some of the cities incredible dining options at night.
Sponsored by Morocco Tourism
Other Voices you might like