6 Places To Get Your Drink On In Sioux Falls
Photo courtesy Visit Sioux Falls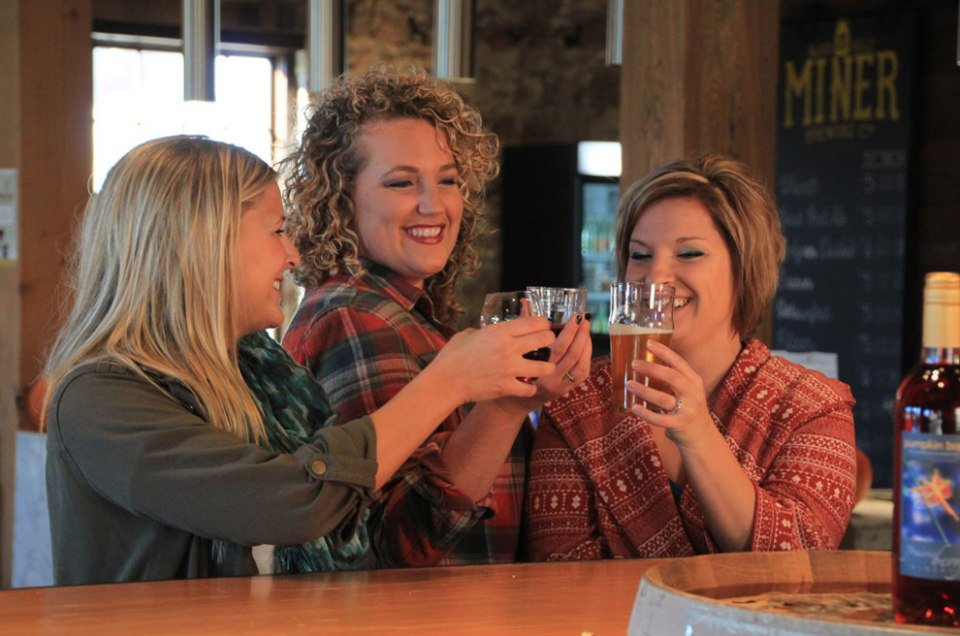 Photo courtesy Visit Sioux Falls
Content Produced in Partnership with Visit Sioux Falls
Sioux Falls is likely not at the top of your list for killer nightlife, but make no mistake, the largest city in South Dakota knows how to throw down. Voted as one of the best US cities to spend a weekend, Sioux Falls' collection of restaurants and local breweries can hold their own. After all, a well-rounded getaway always includes a few well-curated places to imbibe. That is why we call it vacation, isn't it? For fun after dark, here are a few places to sip in Sioux Falls.
For the Beer Snob: Gandy Dancer Brew Works 
Playfully calling themselves, "Monks House of Ale Repute," Gandy Dancer Brew Works is the place to try beer you can't get anywhere else in the US. Along with a few select craft ales on draft, they have 39 lines that change frequently. Even smaller than a microbrewery, they call themselves as a nano-brewery, which means everything is made in-house and they don't distribute so you can only sample their beers in their tasting room. All we can say is come thirsty.
For the New Kid in Town: Fernson Brewing Company
They may call themselves a startup, but Fernson commands a big space with a 12,000 sq.ft. warehouse/brewing facility and an 1,800 sq.ft. taproom. The team behind the production has racked up an impressive list of accolades, including a former Napa winery apprentice and a BJCP certified Beer Judge. Long story short: You should try their beer.
For the Science Nerd: WoodGrain Brewing Company
If you're into buzzwords like local and sustainable, WoodGrain is your Sioux Falls go-to. Their process is so unique they actually use a local Sioux Falls microbiology lab to develop new strains of yeast for their beers.
For the Indecisive: Prairie Berry Eastbank
One of the most unique drinking establishments in Sioux Falls, Prairie Berry's fermentation bar offers tasters of both award-winning local wines and hand crafted beers from Miner Brewing Company in Hill City. Their fruit wines have racked up more than 850 awards — and not just for their punny names like Red Ass Rhubarb.
For the Metal Heads: Hydra Beer Company
Billed as "the heavy metal beer," Hydra is one of the most interesting breweries we've ever come across. On tap is cold brewed coffee infused with nitrogen, four handcrafted sodas and, of course, beer. Expect loud logos, colorful graphics and intense flavor profiles.
For a Quiet Night on the Town: Strawbale Winery
On the opposite end of the spectrum, Strawbale is where to "experience life in slow motion." It's the wine you want to sip and swirl on your front porch without a care in the world. While strawberries and other fruits are used in some of their blends, the winery is actually named after straw bales, which the production facility is quirkily constructed out of.
Other Voices you might like