5 Can't Miss Guided Tours in Morocco
Fes, Color dying by Andes Photos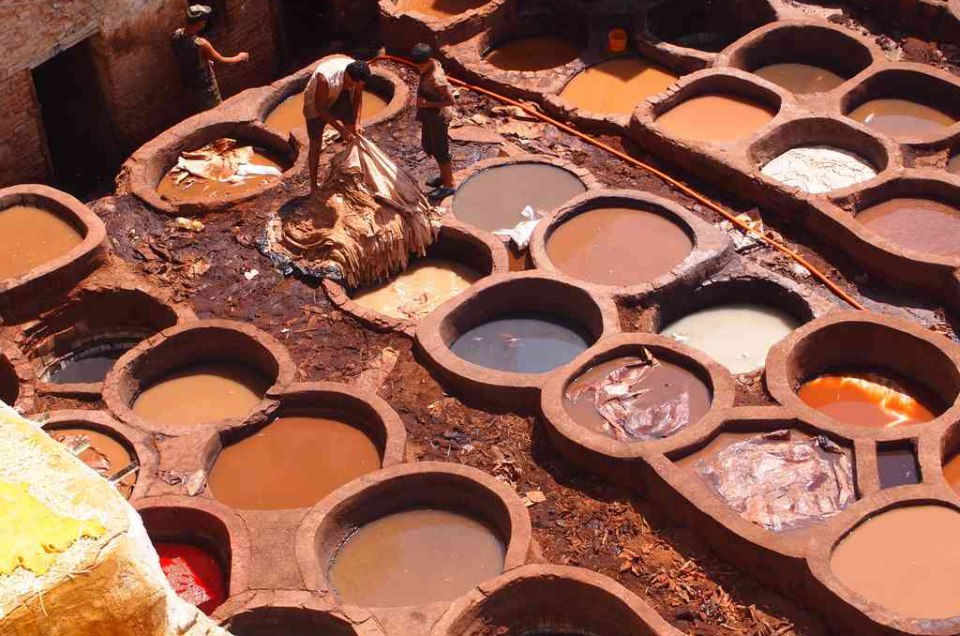 Fes, Color dying by Andes Photos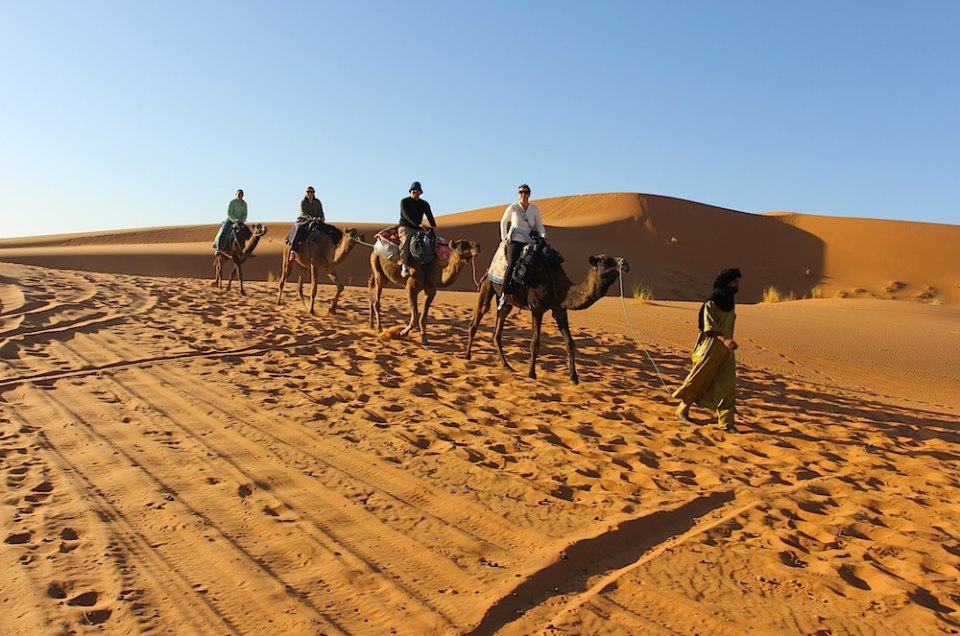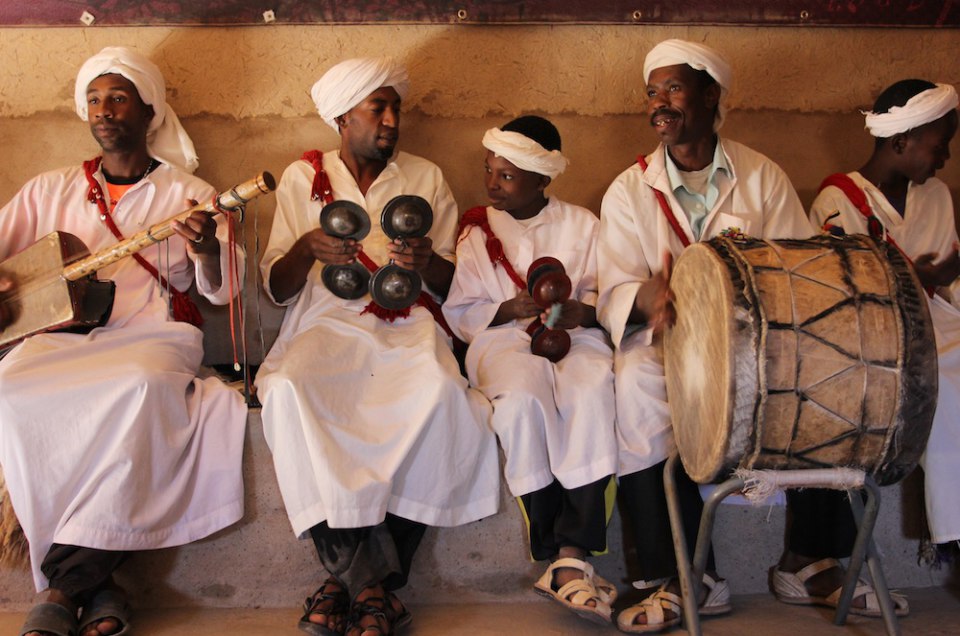 Gnawa musicians on a desert tour
Planning a trip to Morocco? Trying to decide whether to DIY or embark on a guided tour? Why not do both?
We love exploring new cities both ways and encourage travelers to pick one or two great tours to compliment their own discoveries.
Here are our favorite tours around Morocco that could easily be added to a 5, 7, or 10-day trip.
1.) Sahara Desert 4 Night Trip:
No trip to Morocco is complete without a trip to the Sahara desert. Authentic Morocco creates custom trips for each traveler and organizes them based on your travel preferences. We can not recommend Authentic Morocco enough- see our desert trek, eating lunch with a Berber family, learning traditional dances with Gnawa people, and what a luxury camping tent looks like.
2.) Ouzoud Falls day trip from Marrakech:
Explore a sight not often seen in the desert- a waterfall! Ouzoud Falls is the highest waterfall in North Africa and is a sight not to be missed. This day trip departs early from Marrakech and arrives back at your riad or hotel by 5pm. We love this one for the incredible lunch view overlooking the falls and the chance to see monkeys in the wild.
3.) Three Valleys Day Trip from Marrakech:
Explore the Atlas Mountains and the famous three valleys to see three unique landscapes in Morocco. You'll visit waterfalls (you can hike up to them) and snowcapped mountains in the High Atlas. Attractive Morocco Tours is a small family run business that offers private tours with locals that can answer any questions about Morocco that you might have.
You can choose to do this trip on your own or with a guided tour. It's also easy to meet up with a guide once you've arrived in Essaouira, so don't count that out either. Essaouira is a two and a half hour trip from Marrakech. This small beach town is really a unique experience from the rest of Morocco and has a slight hippie vibe with beautiful sunsets year around.
With a guide, the medina instantly becomes more manageable, especially for timid or female travelers. You can arrange to get a guide who speaks English as well as many other languages to bridge the gap and learn more about the people and the products in the medina.
Sponsored by Morocco Tourism
Other Voices you might like