48 Hours in Helena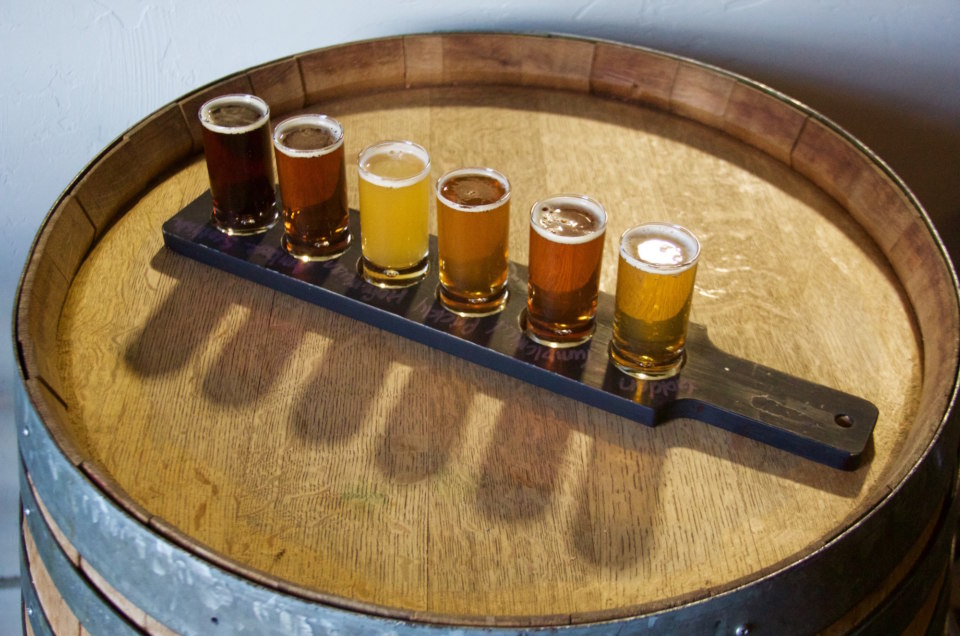 Halfway between two of the country's most beautiful national parks, Yellowstone National Park and Glacier National Park, Helena is a must-stop when road tripping through Montana. Founded in the late 1800s with a history rich in gold mining, Montana's state capital is thriving with culture, delicious food and some of the best craft breweries in the Western United States. With more than 75 miles of hiking and biking trails, several nearby lakes, and even a ski hill, you'll find plenty of adventures to have during your visit. Here are a few suggestions:
Where to Stay:
The Radisson Colonial Hotel – Conveniently located near the freeway, the Radisson is a perfect base for exploring Helena.
Where to Eat:
Breakfast:
– Grab some huckleberry pancakes at Steve's Café (there are three convenient locations)
– Fuel up with a java kick and a pastry at Hub Coffee in Last Chance Gulch
– Indulge in the decadent biscuits and gravy at AK Café
Lunch:
– Once a food truck, now a storefront, Bad Betty's BBQ more than satisfies an empty belly
– The wood-fired crust at Bullman's Pizza ensures each bite is crispy, flakey and delicious
– The carnitas tacos are a must at El Vaquero Taqueria (make sure to order the salsa spicy if you like a kick—it's out of this world)
Dinner:
– Benny's Bistro is a great locally owned and operated farm-to-table restaurant downtown
Happy Hours:
– Stop by The Hawthorn for a charcuterie plate and a glass of wine
– Named one of the best breweries in Montana, a pint or flight at Lewis and Clark is a must
– Another local favorite is Blackfoot Brewing Company near Reeder's Alley
– Ten Mile Creek Brewery is another hotspot on Last Chance Gulch. They opened in 2015 and use water from Ten Mile Creek and local Montana barley in each of the six barrels
What to do:
– Get your Bearings: Start with an open-air train tour of several historic sites that includes the Capitol Building, the governor's house, the mansion district, the Old Fire Tower, and Cathedral of Helena.
– Hike or Snowshoe Mt. Helena: With over 75 miles of accessible trails, it's easy to pop over to Mt. Helena and explore. If you didn't bring snowshoes, there are several outfitters that offer day rentals near Reeder's Alley.
– Go Geocaching: Named one of the best places to go geocaching in the US, this family-friendly activity makes adventuring feel like a scavenger hunt.
– Downhill Ski: The Great Divide Ski Area offers inexpensive lift tickets so you don't have to feel guilty if you only spend a few hours on the slopes.
– Try Cross-Country Skiing: The Bill Roberts Golf Course is a flat area that is perfect for rookie cross-country skiers. More experienced backcountry enthusiasts will want to head to MacDonald Pass.
– Go for a Spin on the Great Northern Carousel: A whimsical ride designed by a Walt Disney carver, the backdrop features unique Montana and local Helena scenes. Kids of all ages can ride a bison, bighorn sheep, grizzly bear, or trout.
– Peruse the Street Art: Helena has several large murals around the historic downtown. Lace up those walking shoes and go for a photo safari.
Other Voices you might like