Three days in New York City with Kids
With the family in Central Park by Alison Delorey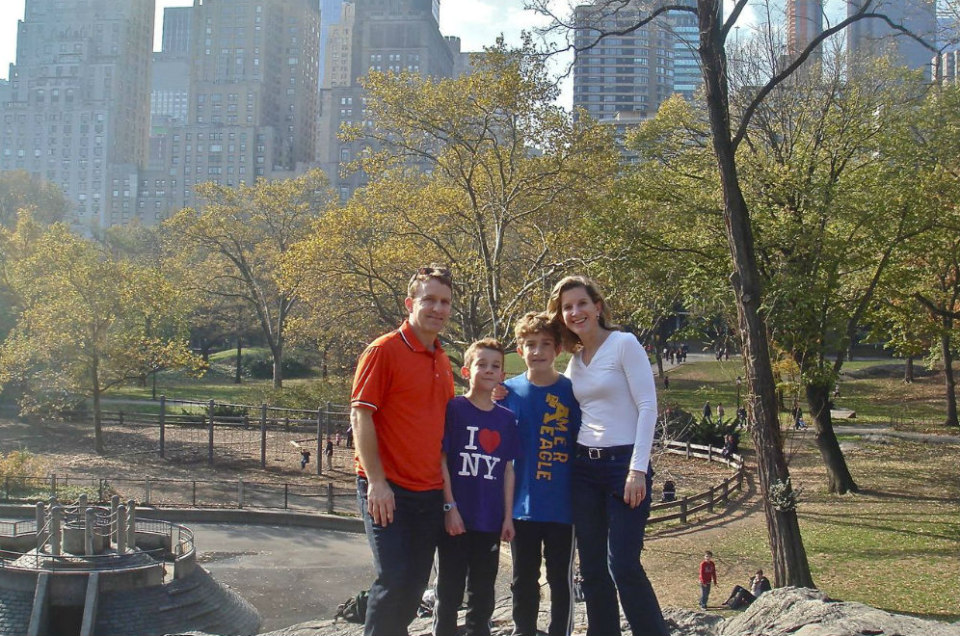 With the family in Central Park by Alison Delorey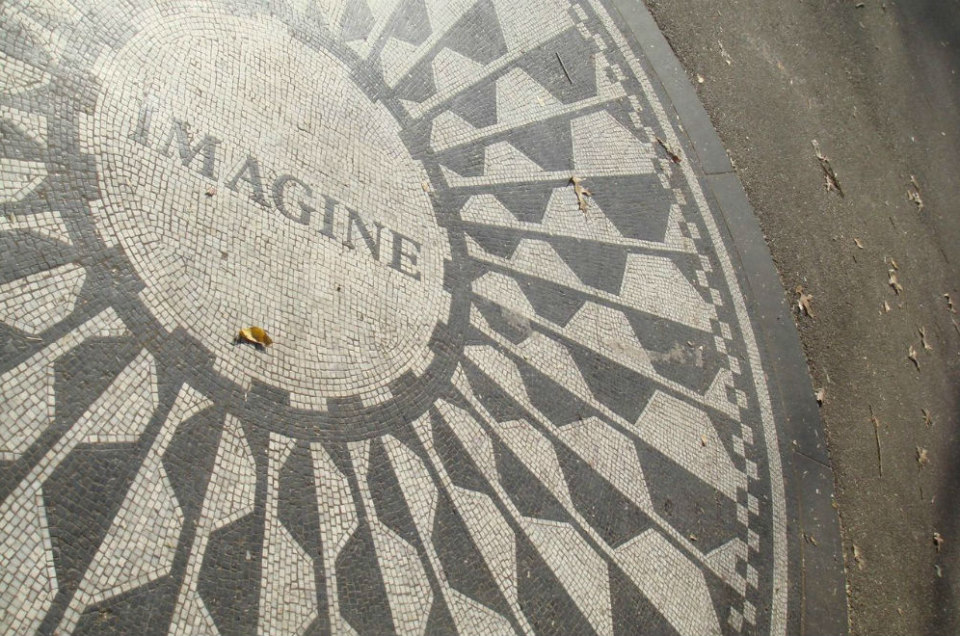 Imagine by Alison Delorey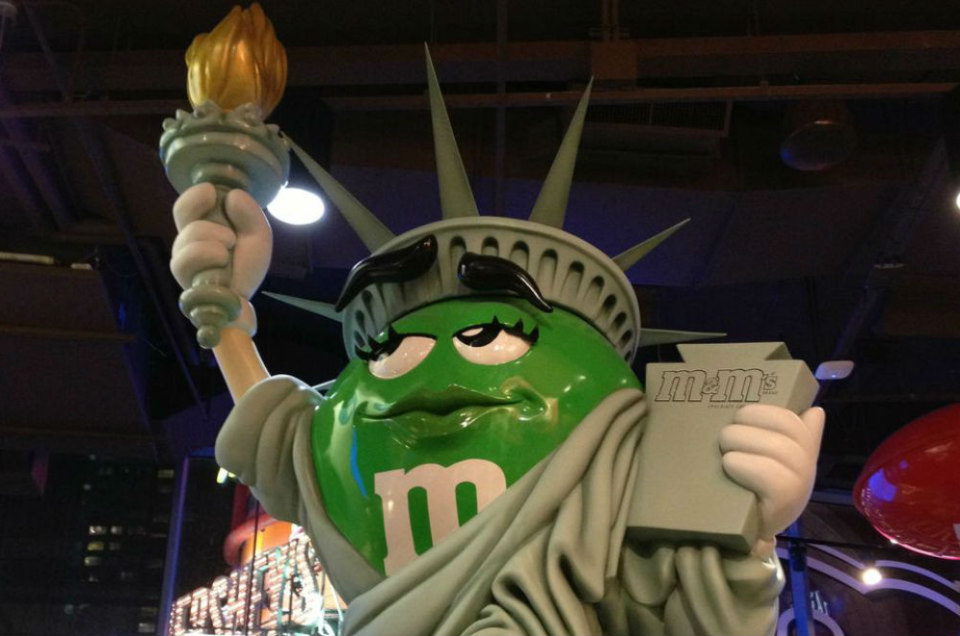 Miss M&M by Alison Delorey
My son turned 10 last month and instead of a party or presents, we offered to cash in some air miles and give him (and us) a long weekend family trip to a destination of his choice provided we could get a direct flight there. He chose New York—perhaps my favorite North American city and well serviced by multiple airlines. It was on!
I'd been to New York four times previously but always with other adults, and needed to think about how to make this visit a success with children in tow (my other son is 12). It's a good dilemma to have but there is truly too much to do in New York and never enough time. That said, I designed a three-day itinerary that grouped sight-seeing geographically, and balanced paid attractions with free ones, crowded urban experiences with quiet reflective spaces, and long walks with subways rides and snack stops. For me, the key to a successful quickie trip is doing the research in advance so you don't waste time in your destination plotting out your days. Hopefully you can use or modify my itinerary to suit your own preferences.
Day One
Start in the heart of Manhattan at Times Square. It's like a shot of adrenaline straight into your veins. The flashing lights, towering billboards promoting Broadway shows, honking horns, shoulder-to-shoulder crowds, and smell of street meats and pretzels surround and overwhelm your senses. Holding hands so as not be become separated, we visited a few stores, the highlights being Toys 'R Us with its enormous in-store Ferris wheel and life-sized, roaring Tyrannosaurus Rex, and M&M Times Square—four floors of pumping music, candy, games, decorations and all manner of M&M-branded paraphernalia.
Walk to the heart of Rockefeller Centre. The sunken plaza is beautiful both day and night, with lit trees, the iconic gold sculpture of Prometheus, a Titan in Greek mythology, and flags from various United Nations member countries flapping around the periphery. If the rink is open, spend a few minutes watching the skaters. The NBC studios are directly across the street, and you may see the taping of a program through the windows. The NBC store is worth visiting too, and paid tours of the network and to the "Top of the Rock" are available if you want to spend the time and money.
Next, rent bikes to see a lot of Central Park. I'd walked through bits of the park previously, but never enjoyed it more than I did on wheels. We began at the playground near the south end entrance, where the enormous rocks were even more fun to climb than the apparatus. We then circled the entire park counter-clockwise (about seven miles on dedicated bike lanes), stopping to admire the peaceful Jackie Onassis Reservoir and "Imagine" mosaic in Strawberry Fields honoring John Lennon's life.
For dinner, a great family-friendly choice is S'MAC, Sarita's macaroni and cheese.
Sarita is originally from my hometown in Nova Scotia, and her three New York restaurants serving custom-made, individually baked mac-and-cheese dishes have reached huge acclaim since Oprah publicly praised them. S'MAC is fairly priced and quick, and if you can't choose just one flavor you can order a sampling platter of different versions. Mine had emmenthal cheese, tomatoes, spinach and porcini mushrooms, and was delectable.
Day Two

Starting at Penn Station in mid-town, shop at Macy's. While no longer officially the biggest store in the world, it is still so enormous and bustling you have to strategically pick what departments you want to hit. The selection and prices are excellent. The exterior of the building is also magnificent, now 111 years old and a National Historic Landmark.
The Empire State Building is across the street and you can glance up to the tip of the spire from ground level, or pay about $25 (adult), line up and ride the elevator to the observation decks on the 86th and 102nd floors—the 102nd floor being the highest public point in New York City. (We opted instead for the free but less panoramic view from the 35th floor of the Mandarin Oriental Hotel at Columbus Circle.)
Take the subway to Soho, the neighborhood south of Houston Street, where you'll find multiple diners serving up great brunches and lunches. There are many artists' lofts and galleries in Soho, and you can shop until your feet or wallet need a rest. Our favorite spots here were REI, Adidas, Puma, and for me, So Good Jewelry and White House Black Market.
Get back on the subway for a short ride to the Brooklyn Bridge station. Walk across the magnificent Brooklyn Bridge at dusk. Turn to see the financial district of Lower Manhattan at your back, the Statue of Liberty perched on distant Liberty Island in the East River to your right, and the Manhattan Bridge to your left. Completed in 1883, the Brooklyn Bridge is one of the oldest suspension bridges in the United States and it has to be the prettiest and most exciting. Once you arrive in the borough of Brooklyn, make your way by subway, foot or taxi to the Park Slope, a gentrified neighborhood in western Brooklyn where the streets look so much like Sesame Street I thought Oscar the Grouch might emerge from a garbage can. You'll also find historic buildings, top-rated restaurants, bars, shops, and Prospect Park here. The subway takes you directly from Brooklyn back to Manhattan.
Day Three

Start your final day with a walk along the High Line Trail, a park, public art space and fantastic path through several Manhattan neighborhoods built on an abandoned, elevated freight line. There are areas to sit and admire the Hudson River or relax with a coffee while admiring the Chelsea Pier or a mural. The line was saved from demolition by a group of concerned citizens who envisioned transforming it into something beautiful and functional, and there is a schedule of guided walks and performances you can also enjoy.
Head north via subway and if your kids liked the Ben Stiller movie Night at the Museum, take them to the Museum of Natural History, where the movie took place. The actual museum is truly epic—vast, chock-full of re-assembled dinosaur bones, and literally millions of fossils, gems, minerals, insects, fish and taxidermy animals. It comprises 25 interconnected buildings that house 46 permanent exhibition halls, research laboratories, a renowned library, planetarium, IMAX theatre and so much more.
Refuel yourselves at the nearby Shake Shack on Columbus Ave., right across from museum. It serves delicious burgers, fries, hot dogs, frozen custard and of course, milkshakes. Another great choice if you're in the mood for fresh tacos or burritos is the nearby Chipotle Grill, and if you have room for desert, Pink Berry Frozen Yogurt has wonderful natural flavors and toppings served in cones or cups (both are further south on Columbus Ave).
This was as much as my family could manage in three days, and it was a busy itinerary. We didn't make it to a Broadway or off-Broadway show, but as they say, you can't do it all. That's the wonderfully frustrating thing about New York: it always leaves you wanting more. My son who chose the trip bought a purple I Heart NY shirt that he's been wearing proudly since we got home, which reminds all of us what a good time we had there. I hope my suggestions help you plan exactly the type of urban adventure your family will enjoy.
Other Voices you might like