10 Things You Simply Must Eat and Drink in Manchester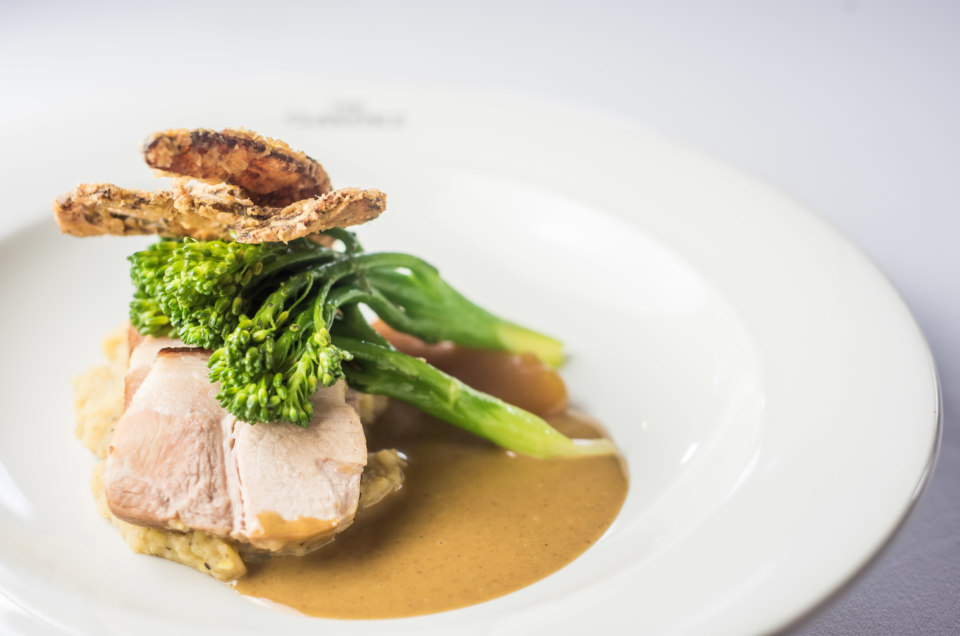 Content Produced in Partnership with Virgin Atlantic, Visit Britain and Marketing Manchester
A good vacation is often synonymous with a good meal (or four), and Manchester does not disappoint when it comes to food. The city boasts a huge variety of cuisines and cafes from all around the world. Whether you're looking for a traditional British meal or to savor a little international flavor, here are our picks for the must-eat dishes around the city and a few places to wash it down.
Cereal at Black Milk Cereal
Indulge your inner child at Black Milk. Inspired by milk bars in New York, on offer is over 50 different cult cereals from around the world with more than 20 crazy toppings that include Smarties, cookie dough balls, candy rings, and toasted marshmallows, all with a range of flavored milk to top it off. Don't miss the edible chocolate bowl because well, why would you skimp on that?
Afternoon Tea at Richmond Tea Rooms
Afternoon tea is a tradition throughout the United Kingdom and Manchester's take on the classic is no exception. The Richmond Tea Rooms is a fantastical setting inspired by the Mad Hatter's table in Alice in Wonderland, and its signature Alice Tea service includes a pot of tea, scones, clotted cream and fruit preserves. After just one bite you might leave thinking, "We're all mad here."
Chocolate Everything at Bonbon Chocolate Boutique
For those with a sweet tooth, Bonbon is the only chocolatier in central Manchester selling handmade chocolates produced on premises. Your toughest choice will be deciding between the indulgent hot chocolate and the rich Latin-American style chocolate espresso, which actually contains just decadent melted chocolate and a dash of water. Can you say sugar rush?
The Tasting Menu at Where the Light Gets In
Hailed as the "most open kitchen in Europe," Where the Light Gets in is one of the most innovative and progressive dining spots in Greater Manchester. The menu is based purely on the days "catch, harvest, and slaughter" and heavily features elements of foraging, fermenting and pickling.
Cocktails at Cloud 23
If you like cocktails with a view, Cloud 23 is the highest bar in the city. Located on the 23rd floor of the Beetham Tower, the drinks at Cloud 23 are inspired by the city and the Greek Gods. One of their signature cocktails is called "Up, Up & Away" based on the first British person to make a successful hot air balloon flight (with his cat, no less). They also offer killer small plates and afternoon tea.
Bacon Anything at Bangers and Bacon
Bangers and mash is a signature British dish, but it's universally understood that bacon makes everything better. With kitschy plate names like "Don't go Bacon my heart," "Mush Pea-love," and "Mutha-porker," it's the perfect place to try the sausage and mash potato mash-up with an innovative twist. Eat there often enough and you'll be designated a VIPiggy in no time.
Bugs at Favelas
Favela's is the first restaurant in Manchester to offer bugs on the menu, making it a must for adventurous eaters. The unique South American bar and cantina serves crickets, mealworms and tarantulas as a kitschy accompaniment to their more standard Latin food offerings.
Black Pudding – Bury Market
The taste and texture of black pudding may come as a bit of a surprise to those unfamiliar because it's technically not pudding at all but rather blood sausage. Lancashire has been synonymous with the dish for centuries, and Bury's open-air market is one of the best-known places to try the unique plate. We say don't knock it 'til you've tried it.

Fish and Chips – Wrights Fish & Chip Shop
A classically British dish found around the city, no one does fish and chips better than Wrights. The award-winning, casual spot is the great place to try the no-frills fried delicacy along with other local specialties like sausages and meat pies.
A Manchester Egg at Duttons Manchester
A twist on the Scottish egg, a Manchester egg is everything you love about Manchester wrapped in a pretty pickled shell. The coating of black pudding and sausage meat is encased in Panko breading and then deep-fried. The snack is a staple of the city and even sold to rowdy fans at Etihad Stadium.
How to Get There: Virgin Atlantic has added new nonstop flights from Boston and San Francisco, making it easier than ever to get to Manchester.
Other Voices you might like